Reply
Topic Options
Mark Topic as New

Mark Topic as Read

Float this Topic to the Top
Highlighted
Re: Help. Can't sign into forums with a PS3
Re: Help. Can't sign into forums with a PS3
With the Sony engineers working feverishly behind the scenes to restore access for PS3 browser users I was surprised to discover that after ten days we are still being left out in the cold. Perhaps the one engineer who knows how to fix this issue is sunning themselves on a beach in the Bahamas with express instructions not to contact them. If so, the good news is their two week vacation is nearly up, so we might get some action on this very soon
.
Re: Help. Can't sign into forums with a PS3
2 weeks later and still the same problem. Sony why do you suck at these technical issues. Other gaming companies like microsoft and xbox never have these problems.
smokingpistol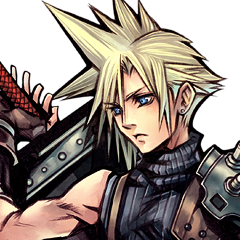 Offline
Re: Help. Can't sign into forums with a PS3
[ Edited ]
A minor inconveiance yes. I find it harder to use the PS3 to navigate the forums anyway. I prefer mobile over using my PS3, when not on a computer that is.
Re: Help. Can't sign into forums with a PS3
Given that you get the exact same error in Chrome (re-tested this morning), if you get Chrome to imitate the PS3 browser (in Advanced Settings, set user agent to PS3 browser's), i.e. it's not the browser implementation that's the issue, you would be forgiven for thinking that this was, in fact, a deliberate block by ("a rogue engineer at"
) Sony, of their own browser.
I myself am happy to give Sony the benefit of the doubt, as I can just feel a fix is imminent
. If it still hasn't been fixed by the end of the week, despite being "escalated", I really don't know how Sony will be able to come back from this (well I suppose there is the PS4)
.
Whatever the case, given that the PS3 remains one of the very few consumer electronic devices that allow you to browse the internet on your TV (can't with Apple TV, Roku and "Smart" TV browser's (Google TV aside) aren't any good). I don't know why Sony doesn't fix the browser issues & add HTML 5 video support (very likely much easier to implement than Flash 9 as requires significantly less resources (memory / processing power) ), as it really could be an extra feather in the PS3's cap. If you're more into streaming media (with Netflix etc) than playing games, you're hardly likely to spend double on a PS4 just to get a decent TV browsing experience.
I try to log into my account and i get "Sony Entertainment Network is currently undergoing maintenance" but i go and log into my brothers on the same ps3 and it works? What gives? how do i fix it?
Re: Help. Can't sign into forums with a PS3
[ Edited ]
No we haven't emigrated to Timbuktu - "for the love of PlayStation", we just want to use the PS3 browser on the official U.S. PlayStation forum (EU is still o.k.) - are we really asking too much from Sony (given that the forum worked fine before the recent maintenance)?
BTW, as far as I can tell, the 4.40 Firmware update did nothing to improve the browsing experience
.
I'll send the following PM to Tempest_Fire, to see if we can at least find out why it's taking so long to resolve this issue:
"Please can you find out why, after over two weeks, we still cannot log in to the PlayStation forum, using the PS3 browser. Please post your response in the main thread on this issue. Thanks in advance.".
P.S. To test whether this has been fixed I now create a new XMB account, as this ensures there isn't an old cookie that's preventing login (saves me deleting cookies on my main account as they disappear enough as it is...).