Reply
Topic Options
Mark Topic as New

Mark Topic as Read

Float this Topic to the Top
PlayStation All-Stars pesima coneccion y demasiados bugs y la Psvita solo esta ahi de okis
1 replies 77 views Edited Aug 25, 2013
Saludos, realmente espero que algun trabajador de PSN este leyendo esto por que exijo una explicacion y una compen sacion de por que su juego exclusivo tiene tantos problemas de coneccion, estoy jugando y me saca de la partida o me escoge un personaje que no queria o simplemente se traba en pleno juego es muy triste que psn tenga estos problemas y mas con un exclusivo que fue tan esperado por sus clientes, sin mencionar que en cima de eso te cobran un online pass si no lo consigues nuevo cosa que veo muy mal si su producto no es de calidad, es un juego sobrevalorado y MEDIOCRE.
El OTRO TEMA A TRATAR ES EL Psvita una consola fantastica, cara y muy lujosa, tan lujosa que su variedad de juegos es igual de cara, tengo una vita que me parecio una consola muy buena e innovadora pero no tiene una buena variedad de juegos, y con buena me refiere a buena, el unico juego que vale la pena jugar es el uncharted y el gravity rush, de ahi en fuera todos los demas los puedes comprar en ps3 (mas varatos por cierto) o son pesimos como el assasins creed o el call of dutty. no digo que la vita sea una mala consola, sino que no le han sacado el jugo que deberian, ademas de que sus juegos no cuestan menos de 700 pesos y son dificiles de conseguir y bueno si le sumamos que gastaste 700 pesos por un juego mediocre o aburrido o simplemente malo quedaras muy decepcionado de la vita, yo por mi parte exijo una compensacion de parte de Sony, he gastado mucho dinero en mucha de la basura que venden, no quiero ser injusto tienen juegos muy buenos, pero me molesta que este tipo de cosas pasen, se aprovechan de sus consumidores leales para venderles productos que no son de calidad.
Highlighted
B-r-a-t-i-n
Hekseville Citizen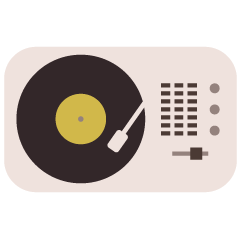 Registered: 06/30/2012
Offline
311 posts
Re: PlayStation All-Stars pesima coneccion y demasiados bugs y la Psvita solo esta ahi de okis
[ Edited ]
Aug 25, 2013
This is an english speaking forum. Please select your country with the following link, and find the support site: http://www.playstation.com/country-selector/ Or you can just go to the support forums for spain here: http://community.eu.playstation.com/playstationeu/?category.id=3
Translation: Este es un foro de habla Inglés. Por favor seleccione su país con el siguiente enlace, y encontrar el sitio de soporte: http://www.playstation.com/country-selector/ O simplemente puede ir a los foros de ayuda para España aquí: http://community.eu. playstation.com / playstationeu /? category.id = 3

Hope this helped!


Keep on gaming!!!