Reply
Topic Options
Mark Topic as New

Mark Topic as Read

Float this Topic to the Top
Highlighted
5 replies 181 views Edited Oct 3, 2013
i apologise before i write. i posted a honest question in a friendly manner in the forums. within 5 minutes i got 5 negative replies and 1 person said i was not just stupid but advanced stupid. so i posted the question in a better way. i then got 2 people impersonating themselves as scea representatives by answering the question like they were in authority to do so. then a moderater removed the negative comments but never addressed the question or replied or removed the people who represented themselves as scea employees by answering the question. i was under the impression and was told this is were you reach moderaters for answers. who needs public opinion representing themselves as they are in the know. im dissatisfied with this service. i hope this isnt common practice. because im not a butt kisser i will tell you straight up. people deserve to be fired here. as i know im not the only one to be treated this way. but is business as usual. Aubad
Oct 3, 2013
I know that this is the Thread you're referring to:
http://community.us.playstation.com/t5/PlayStation-General/PSN-name-change/m-p/41749845#U41749845

I know this because I responded in it.

If you had read my response you would have seen that I said that no one was mis-representing themselves as SCEA employees, 99% of all posts/questions posed on here will be answered by non Sony employees, Sony employees like the Moderators & Managers do not come on to the Forums on a regular basis to answer questions, they will however come & deal with issues should they arise.

I know you said you could have phrased your question better, & you did, it was also wrong that you were attacked in the way you were & for those people I apologize on behalf of the Community.

But no one here, nor in your original Thread posed as anything, there are many of us here that are very knowledgeable & we are in a position to answer a large majority of questions posed by most people.

I now your dissatisfied but you're directing your dissatisfaction in the wrong way.
I'll say this one more time, NO ONE POSED AS ANYONE OR ANYTHING & LEAST NOT A SONY EMPLOYEEE & NO ONE IS BEING FIRED!

BRIT-KO

Oct 3, 2013
thank you for taking the time to reply. my apologies i get frustrated at times. a name change in a business is extremely expensive. and is typically done whe..
a business is sold.
has totally replaced management.
has legal issues with the name.
needs to be released of prior contracts.
trying to avoid lawsuits.
files chapter 7, 11, or 13 bankruptcy.
had bad policies in the past that hurt there revenues.
just to name a few reasons. i have been in business most of my life. i understand how business operates. i tell you straight out this simple name change i likely cost sony over $100 million. so yes im curious as towards why? it will have a impact somewhere this is a fact.
again im sorry for getting upset yesterday. i will do my best to be more patient in the future.
i do truly believe the sony PSN supporters deserve answers and assurances to these questions. because it would appear big changes are happening. i for one am concerned. what does this name change mean?
thank you Aubad
Oct 3, 2013
sorry lol lmfao i do get silly at times. in real life im well loved in my community because i care. i am not without means. the reason i guess i get little respect here is because they dont understand.
im the guy who will drive a thousand miles to pick you up when your stuck.
im the guy that will feed your family when you have bad times.
im the guy who will pray for you when you or your family is ill.
im the guy who will visit you when your in jail.
im the guy who will defend your family when theres danger.
im the guy who goes without to serve my community.
im that guy.
so yes im concerned here to because its just my nature. please excuse my poor choice of words yesterday. Aubad
Tempest_Fire
PlayStation Community Manager (Retired)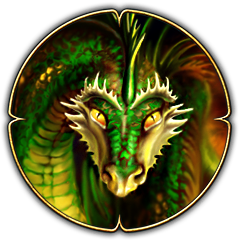 Registered: 11/02/2010
Offline
4738 posts
Oct 16, 2013
There is no change. PSN has been the official abbreviation for PlayStation(r)Network for years.
Tempest_Fire
Ex-PlayStation Network Senior Community Manager
Sony Interactive Entertainment America