Reply
Topic Options
Mark Topic as New

Mark Topic as Read

Float this Topic to the Top
Highlighted
hey
3 replies 207 views Edited Mar 13, 2013
I Only Post Everything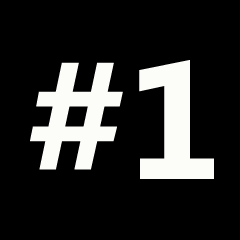 Registered: 08/07/2008
Offline
1130 posts
Mar 13, 2013
With the reorganization of the PlayStation.com forums, the PlayStation Home message area was shuffled under the "Games" category, if you're ever looking for it. Given the layout of the Games area though, it may be hard to find the link immediately (the link is squeezed alphabetically between PlayStation All-Stars and Red Dead Redemption).
Mar 13, 2013
---

vamplestat666 wrote:


where is the home forum?

---
When I want to go to the Playstation Home forum, I go to the upper left corner of the page and click on "PlayStation® Community Forums" and then I go down to the Playstation Home logo.
Locking this thread since the question has been answered.
-space_cape!!
Here's symbols to copy & paste into your friends list comment. ℡ № ª
⇒⇔ ¹ ² ³ ® ™ ‰ © ½ ¼ ¾ ←↑→↓ψ † ‡ ※♪♭♯★ ☆▲▼△▽◆ ◇ ○ ◎ ● ■ □ 回 〓 √∞♂♀ 웃 유
Ω ①②③④⑤⑥⑦⑧⑨⑩⑪⑫⑬⑭⑮⑯⑰⑱⑲⑳ ㎎ ㎏ ㎜ ㎝ ㎞ ㎡ ㏄ ≒ Æ æ η α β ε α₩£ ≡ » « ¶ † εïз ∵
∴ #'〈 〉《 》「」『 』【 】〔 〕ミ 彡 ッ シ!#@ $ %
&()*+,-./0123456789:;<=>?ABCDEFGHIJKLMNOPQRSTUVWXYZabcdefghijklmnopqrstuvwxyz[\
]^_`{|}~¢£ㄻ ㄼ ㄽ ㄾ ㄿ ㅁ ㅂ ㅄ ㅅ ㅆ ㅇ ㅈ ㅊ ㅋ ㅌ ㅍ ㅎㄱ 을 ㄺ卍∃⊥ ∀ Ξ Σ Π 文 ≒≠ ≡≦
≧ⅠⅡⅢ Ⅳ Ⅴ Ⅵ Ⅶ Ⅷ Ⅸ Ⅹ ⅰ ⅱ ⅲ ⅳ ⅴ ⅵ ⅶ ⅷ ⅸ ⅹ¬ ̄ ±∂∩∀∇∠∧∨∩∪∫∬⊂⊃⊥⊿⌒─│┌┐└┘├┤┬┴┼─
━│┃┌┏ ┐┓└┗ ┘┛├┝┠┣ ┤┥┨┫┬ ┯ ┰ ┳ ┴ ┷ ┸ ┻ ┼ ┿ ╂ ╋