Reply
Topic Options
Mark Topic as New

Mark Topic as Read

Float this Topic to the Top

Bookmark

Subscribe
Highlighted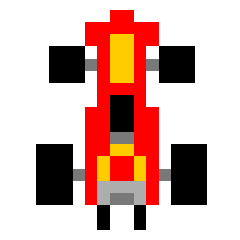 By: Vasteel50
First Son
7 posts
Find more conversations like this:
DS4 won't function properly
[ Edited ]
3 replies 123 views Edited Jul 14, 2014
I have my Dualshock 4 set to turn off after 10 minutes of inactivity. However, when I am watching a Blu Ray, after it shuts off and I turn it back on to, say, pause the film, no buttons have any effect except Share and the PS button which will bring up the menu. There is no way for me to pause or resume or fast forward short of starting the whole Blu Ray app over. Am I doing something wrong? Are others experiencing this?
Mod Edit: Shortened subject title. Please review the Rules of Conduct, located here. -Super_Nova2k13
Re: DS4 won't function properly
Jul 14, 2014
Is that the only controller you have? If you have another, try the other. If it does the same thing then it might be a setting. If it works than it is the controller. Take little steps in troubleshooting.
I have two, one started acting up when in use. I try to turn right on the screen, it went left, the L2 button was intermittent and so on. I walked in to Gamestop with my reciept and they replaced it with a new one.
Troll, flame or be offensive:Trolling and flaming is when you deliberately make offensive or provocative comments with the aim of upsetting another user or prompting an angry response from them.We will remove posts or threads which are found to be insulting, harassing, threatening or non-constructive and overly negative. We reserve the right to immediately delete any posting or suspend any user at our sole discretion.

https://www.youtube.com/watch?v=wRTN97XEASQ
Re: DS4 won't function properly
Jul 14, 2014
Pausing is being phased out in favor of increased gameplay and movie immersion. Expect to see robotic arm peripherals that actually cut you upon taking damage in upcoming console generations.