Reply
Topic Options
Mark Topic as New

Mark Topic as Read

Float this Topic to the Top

Bookmark

Subscribe
Highlighted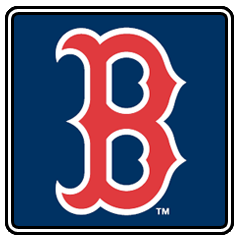 Offline
Re: Issue with Bioshock infinite free edition
[ Edited ]
He means that you will need to sign in online at some point after you renew your subscription so that your ps3 knows that you are extending your subscription. If you bought a year recently, you have nothing to worry about until next year when your subscription runs out. And if you sign in all the time there's not much to worry about. You can just renew, login and you're all set.

Anything game or dlc that you spend money on is yours to keep. Even if you buy a game on sale with a plus discount is yours even after your plus expires.
Re: Issue with Bioshock infinite free edition
When my Battlefeild 3 PS+ free copy was downloaded It time stamped my exp date. When I purchased a new year membership it was added to my account. However...... I was playing BF3 online and it popped up in the corner saying my memership was expiring in 60mins, it then notified me every 10 mins until I was kicked from a online match. I quit the game, I signed off my PSN. Then signed back in and started the game and it checked the PSN and re-stamped my game for my next PS+ expiration date.
PSN: Deaofly
60 GIG Ps3 Owner Since January 21, 2007
500GB Ps4 Owner Since November 22, 2014
1000 Model PSP Owner, PSP Go Owner and PS Vita Owner
PS1 and PS2, Both Original Systems.
https://www.facebook.com/deaofly?ref=aymt_homepage_panel
Re: Issue with Bioshock infinite free edition
Heheheh!! Thanks guys!! I really love my PS 3, PS 4 and PS Vita....heheheh!!!
Sweet...sweet...sweet!! Thanks again guys for all the help
Re: Issue with Bioshock infinite free edition
Glad we could help
PSN: Deaofly
60 GIG Ps3 Owner Since January 21, 2007
500GB Ps4 Owner Since November 22, 2014
1000 Model PSP Owner, PSP Go Owner and PS Vita Owner
PS1 and PS2, Both Original Systems.
https://www.facebook.com/deaofly?ref=aymt_homepage_panel