Reply
Topic Options
Mark Topic as New

Mark Topic as Read

Float this Topic to the Top

Bookmark

Subscribe
Highlighted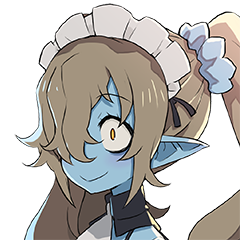 By: GrayGargoyle
PlayStation MVP
11609 posts
Find more conversations like this:
Journey - Throw on a robe and come take a Journey with me!
[ Edited ]
49 replies 1760 views Edited Jan 22, 2014
Elegantly fierce, synonymously driven: Journey is a trek. An adventure coupling players side by side, the haul brings you through the colors of a yellow desert to the darkness underground. It brings out your emotions when a buddy who you have no control over is struck down by a creature, or that same nameless stranger has left you to rot in the snowy fields where the howling wind crushes your spirit.
Who's with me? Who out there wants to take a magic rug ride through the winds and the mists that resonate throughout this land? Who wants to get together for a weekly community event? If you happen to be curious about taking your first Journey or your fifty-third, then sign up below and sign onto the PlayStation Network every Wednesday night at 4:30 PM PST/7:30 PM EST for a game of Journey. Let's see how many of us actually wind up on the spreadsheet during those run times.
For record purposes, if you happen to have an image-capturing device, feel free to post the players you've met along the way in this thread every week. Let's see who we've bumped heads with, given a hand to, or generally passed along the trip.
Re: Throw on a robe and come take a Journey with me!
[ Edited ]
Jul 11, 2012
How about hundred fifty third? Seriously, I'm well over triple digits, and am STILL finding new things to do.
One problem with a "community event" in Journey is that you don't know who you are Journeying with until the Journey is over and the credits have rolled.
That being said, I think Journey is the absolute best example of the way online co-op game play should be.
You can count me in, absolutely!
Edit: I'll be the one in the highly embroidered white robe who loves to FLY.
... or maybe I'll just delete my current save file and start over...
PlayStation MVP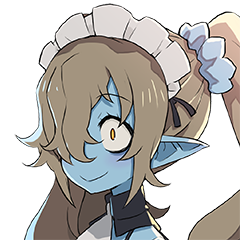 Registered: 04/26/2007
Offline
11609 posts
Re: Throw on a robe and come take a Journey with me!
Jul 11, 2012
Wow... 100+ Journeys is more than I ever imagined anyone would do.
I think my tally is somewhere around maybe ten games at this point. Of course, it hasn't been that long now since I've first risen out of the ground.
This being the first Wednesday night, I hope to stumble on your name. I'll be in the red, still not having found all the white orbs. I think I may be missing some in the surf, though it's very hard to tell at that point.
Re: Throw on a robe and come take a Journey with me!
Jul 11, 2012
I posted this idea over at the official TGC forums (http://www.thatgamecompany.com/forum/viewforum.php?f=11), where I am also a member, so we may have a few others as experienced as I am, if not much, much more.
PlayStation MVP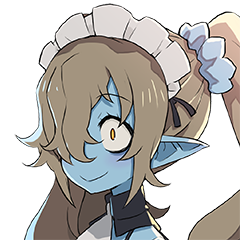 Registered: 04/26/2007
Offline
11609 posts
Re: Throw on a robe and come take a Journey with me!
Jul 11, 2012
Great to hear. It should be interesting to see if this kind of event takes flight and how that affects Journey's servers. Would having innumerable players collide alter the player list at the end much, if say we all stuck together or disbanded? Would the number of people greatly decline or increase at the end, in other words? Well, we'll see.
Re: Throw on a robe and come take a Journey with me!
Jul 11, 2012
Considering there is a strict limit of 2 players per "game", I don't think it will really affect the number of players that are displayed at the end.
Basically, if you stick with the first companion you come across through the end of the game, that companion will be the only player listed after the credits.
PlayStation MVP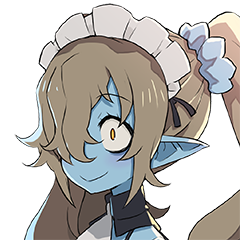 Registered: 04/26/2007
Offline
11609 posts
Re: Throw on a robe and come take a Journey with me!
Jul 12, 2012
When first reading up on Journey, I had imagined the game's world to be massive with multiple players capable of bumping into each other at long stretches of the way. That of course isn't the reality with only two players at a time... although, given the chance that one player decides to drop out or leave you in the dust willingly or without any control over it, there do come those times when someone else will randomly appear.
Unfortunately for this week's game night, I made a mistake with my camera. Not thinking the list of players you've encountered would disappear momentarily, I tried to get a snapshot with a picture that didn't come in clear at all. There being glare in the way, the picture wouldn't have worked anyhow had I took it. But, provided I played through its entirety with one player, that was different in seeing only one name... which in this case I know it said either Shady or ShadowMonkey19 (at least that's what I think it was based on memory).
Re: Throw on a robe and come take a Journey with me!
Jul 15, 2012
I'd love to participate in these game nights, Gray. I purchased the game last night and my mouth was slightly agape the entire time I was playing. It's probably the most beautiful experience I've ever played through and I simply want more. Plus, I'm trying to get every Trophy available.
My first journey had me meet six people. I quickly tried to see if I recognized any of the names from the forum but none of them looked familiar. I actually thought at times the players were simply an AI but I remembered watching an interview with Jenova Chen explaining that the player would actually meet real people along the way. I think this is the best example of multiplayer done right and in a fresh way. Any other developer would have simply tacked on the PSN name above the character's head, destroying the consistency of the lack of a HUD or any sort of display elements.
Meeting new players just felt so natural and the fact that anyone can team up with anyone else despite any potential for a language barrier is awesome. I remember the interview also touched on such a topic and them deciding to rely on nothing but sounds and the presence indication via the white light around the edges of the screen is brilliant.
And how could one forget the music? It's just so beautiful. At times, the game reminded me heavily of Team Ico's titles, mainly Shadow of the Colossus. I'm not sure why but this is probably due to the lack of language as well as some of the character designs and overall artistic style of the game. For example, the flying enemies that used lights to target the player reminded me of colossi. In addition, the pixelated-like storyboard at the end of each section of the journey made me think of how the colossi were interpreted through the stone sculptures in the shrine/hall - they had the same blocky and minimalist feel.
I'm getting carried away (I could talk about this game forever) but thatgamecompany truly blows me away every time. Even though I own all three of their titles and have played them extensively, I'll probably end up buying the retail trilogy anyway.
So, yes, expect me every Wednesday, unless I have work, in which case I'll let you know this.

PlayStation MVP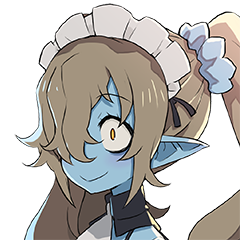 Registered: 04/26/2007
Offline
11609 posts
Re: Throw on a robe and come take a Journey with me!
Jul 15, 2012
Good to hear the tractor beam has pulled in another fellow participant for the game night, and especially one who appreciates the game so. Journey definitely has an alluring artistic style going for it. My first time in playing through the game I had encountered ten or more players at that point. And since then, on repeated playthroughs I had come across quite a few. Of course, that can be attributed me to wanting to explore every inch of the canvas as I could. I remember having trouble figuring out how to reach that white glowing object on the metal object high above in the middle of the surfing level. The one person I was playing with at the time tried to help me get up there, but as many times as I tried... I think they finally were bothered by my ineptitude and went away.
Of the players played with though, many of the names seem as if they're from Japanese or other foreign accounts. Not many I've seen look "American" compared to the usual kinds of names you'd see situated in the lobbies you'd normally play across the board, whether it's a game of Call of Duty or something else.
I'll surely be there on Wednesday sporting my stylish white robe, helping anyone who needs it. I've accumulated 100% of the trophies now, having learned some things from the masters who've discovered and continued to point the way in the right direction.
Re: Throw on a robe and come take a Journey with me!
Jul 15, 2012
Well, it looks like I work this Wednesday so I'll have to hope for the best next time. Of course, I'll be on here and there anyway so one or more of us might run into each other.
I was incredibly disappointed this morning because I went through the game again and nearly had the Trophy that requires you to finish the majority of a journey with one person in the bag. One player was with me up until the very end of the snow stage when I was hit by one of the enemies and got stuck in between a rock-face and those graveyard-like headstones. I fell into an endless rolling animation and couldn't even pause the game. I don't even want to know how insanely slim the odds of that happening are.