Reply
Topic Options
Mark Topic as New

Mark Topic as Read

Float this Topic to the Top

Bookmark

Subscribe
Has anyone actually seen the ps4 models. Not the two that it rumored what it may be.
My thoughts one ps4 is $$$$. It going to be another over price system that may not benifit you basically from what I was told or heard from YouTube and other online sources. that the PlayStation 4 will be made for you not to play used games. That the prices of the games will be raised to hundred dollars a game instead of 60. ps3 has done a lot, with the gaming experience it really do don't make sense to build another system that is currently related to the system s already out. it is it like its a PlayStation 2 the graphics are crappy is nothing like that I seen the previews for watch dogs for PlayStation 4 in the graphics are similar to PlayStation 3. also it sounds like that PlayStation 4 is try to be a computer on its own, trying to enhance your personal we gaming experience. to be honest I believe this may be a big fsil because they're probably going to charge five to eight hundred dollars for this system and its going to basically be the same as PlayStation 3 just different style
DoubleO_seven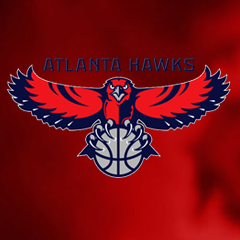 Online
Re: PS4 Thoughts?
[ Edited ]
---

TRYRESA-916 wrote:
Has anyone actually seen the ps4 models. Not the two that it rumored what it may be.
My thoughts one ps4 is $$$$. It going to be another over price system that may not benifit you basically from what I was told or heard from YouTube and other online sources. that the PlayStation 4 will be made for you not to play used games. That the prices of the games will be raised to hundred dollars a game instead of 60. ps3 has done a lot, with the gaming experience it really do don't make sense to build another system that is currently related to the system s already out. it is it like its a PlayStation 2 the graphics are crappy is nothing like that I seen the previews for watch dogs for PlayStation 4 in the graphics are similar to PlayStation 3. also it sounds like that PlayStation 4 is try to be a computer on its own, trying to enhance your personal we gaming experience. to be honest I believe this may be a big fsil because they're probably going to charge five to eight hundred dollars for this system and its going to basically be the same as PlayStation 3 just different style

---
Thats what they were saying about the ps3 when it was to release lol. games were going to be 100 bucks but they ended being 60.Yeah people complained but ended up still buying it. I see games being round 70-80 bucks for the ps4 and with time, them dropping down in price just like the ps4 system will do. Dont get it on release if money is the issue. It has already been confirmed that ps4 will play used games. 500-800 is still a great deal imo. A console that i can play on the comfort of my couch, great graphics on my big screen tv...and to mention..do everything what a pc can do? People build pcs to get graphics as good or better than a console and that cost just about the same or even more. Regardless what people say, ive been putting money to the side for this amazing system and will enjoy every bit of it.