Reply
Topic Options
Mark Topic as New

Mark Topic as Read

Float this Topic to the Top

Bookmark

Subscribe
Jun 20, 2007
Check the SUPPORT tab right there ^^^^^^^^^^^^^^^^^^^^^^^^^^^^^
Get your Portable ID!
Yellow Light of Death 2 year old 60gb and PAID 150 for refurb
REFURB lasted 2 months then YLOD again. RECALL? NOPE
insaneflame
Uncharted Territory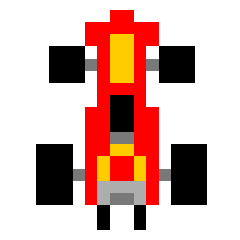 Registered: 02/07/2007
Offline
1460 posts
Dec 12, 2011
Okay dude. I need the playstation number to call an actully worker. i need to report somone. please give me a number that can help my report somone. i need to talk to an actul server. not a fricking robot.
Re: Sony Phone Number.
[ Edited ]
Jan 8, 2013
---

ASSASSIN_2K20 wrote:


Does anybody know how to fix error (8001000A) ?????????????? I've been trying for 2 days

---
I typed that error into the Playstation Knowledge Center. It said:
8001000A: Failed when transferring data.
Make sure external storage drive is plugged in properly or was not removed too soon. Repeat the transfer again.
Here's symbols to copy & paste into your friends list comment. ℡ № ª
⇒⇔ ¹ ² ³ ® ™ ‰ © ½ ¼ ¾ ←↑→↓ψ † ‡ ※♪♭♯★ ☆▲▼△▽◆ ◇ ○ ◎ ● ■ □ 回 〓 √∞♂♀ 웃 유
Ω ①②③④⑤⑥⑦⑧⑨⑩⑪⑫⑬⑭⑮⑯⑰⑱⑲⑳ ㎎ ㎏ ㎜ ㎝ ㎞ ㎡ ㏄ ≒ Æ æ η α β ε α₩£ ≡ » « ¶ † εïз ∵
∴ #'〈 〉《 》「」『 』【 】〔 〕ミ 彡 ッ シ!#@ $ %
&()*+,-./0123456789:;<=>?ABCDEFGHIJKLMNOPQRSTUVWXYZabcdefghijklmnopqrstuvwxyz[\
]^_`{|}~¢£ㄻ ㄼ ㄽ ㄾ ㄿ ㅁ ㅂ ㅄ ㅅ ㅆ ㅇ ㅈ ㅊ ㅋ ㅌ ㅍ ㅎㄱ 을 ㄺ卍∃⊥ ∀ Ξ Σ Π 文 ≒≠ ≡≦
≧ⅠⅡⅢ Ⅳ Ⅴ Ⅵ Ⅶ Ⅷ Ⅸ Ⅹ ⅰ ⅱ ⅲ ⅳ ⅴ ⅵ ⅶ ⅷ ⅸ ⅹ¬ ̄ ±∂∩∀∇∠∧∨∩∪∫∬⊂⊃⊥⊿⌒─│┌┐└┘├┤┬┴┼─
━│┃┌┏ ┐┓└┗ ┘┛├┝┠┣ ┤┥┨┫┬ ┯ ┰ ┳ ┴ ┷ ┸ ┻ ┼ ┿ ╂ ╋