Reply
Topic Options
Mark Topic as New

Mark Topic as Read

Float this Topic to the Top

Bookmark

Subscribe
CAROLINABOYZ92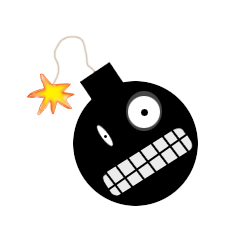 Offline
,
,

---

,MWL wrote:
have u guys even went and read the xbox forums most of them are talking about how the ps3 whooped xbow360's A*s in the specs just because there are people in here talkin smack doesnt mean they even are xbox fans they are probly ppl who just go around on forums and p**s ppl off. but most of the xbox guys arent trash talking PS3 in the xbox forums its just a few bad apples here in this forum rilying ppl up. but before some one flams me im not defending anyone or promoting anything i think sony will win this round again but im just putting the facts out there.


,

---

,
,
I didn't know that, and you shouldn't get flamed for this. That's nice to know that, and I must say I'm surprised a bit. But I'm sure there are people over there talking crap about how the PS3 is so great...just to piss them off, as you said.
,
,

---

,Llama Herder wrote:
Hopefully TGS will shut the Xbox fanboys up. ,
,

---

,
i'm sure they'll come up with something to flame
,
Hideo Kojima, "You're looking at the key to winning the console war."