Reply
Topic Options
Mark Topic as New

Mark Topic as Read

Float this Topic to the Top

Bookmark

Subscribe
Re: Who is looking to get Ragnarok Odyssey?
I believe the regular version still is $40. It is the Mercenary Edition that is listed at $50.
This game looks interesting, but probably not for me. The graphics don't look anything special, especially the environments which look empty and dull. Having played action games like Ninja Gaiden, God of War, Devil May Cry, and Bayonetta, the combat in this game seem nowhere near the level of intensity that I am used to. Hacking at cute looking rabbits and bouncing mushrooms just doesn't excite me very much. There is hardly any voice acting at all, as even the NPCs still talk to you via scrolling text. And even though the game seem to give you quests continuously, they all look like the generic fetch quests of "Kill this or kill this many in a given time limit and come back" without any explanation as to why my character is even doing this or what the whole purpose of it all is. There doesn't seem to be any kind of established story at all... not even a badly constructed one.
Having said that, it looks like a perfect game for people looking to relax and do some hacking and slashing. Not sure how deep the customization aspect of this game is, but it seems to be one of the biggest selling points. So for people who love getting new items via looting and quest rewards, I reckon this is the game for them. I'd say this game is kinda like a mini MMORPG where you can play with a few other people together. Perhaps I am burned out by the MMORPG scene, and is looking more forward to a single-player oriented RPGs with a good story to get me sucked in.
What I am most disappointed about though, is that this game could have used more marketing. There seems to be an established fan base for this type of game, but there are still many of us that don't even know what Ragnarok games are, let alone what type of game Monster Hunter is. It seems like one has to know where to look to find this game, which is somewhat unfortunate.
Anyways, for me at this point, to play a game driven by gaining items through looting and finishing quests without much of a story, Torchlight 2 at $20 on PC seem like a much better bargain for me.
For those excited about this game, I hope you enjoy it when it comes out. There was a time when I would have been excited for this type of game, but I think my preferences with games have changed over the years.
AlbaTron209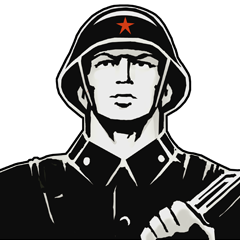 Offline
Re: Who is looking to get Ragnarok Odyssey?
ahh. i see 39.99 / 49.99. i wouldnt pay 30$ for the game.
http://uspgc.webs.com

#1XBOX #2 PSV #3 ps3 thumbs down. Shoo fly don't bother me!
AlbaTron209 EST.1985