Reply
Topic Options
Mark Topic as New

Mark Topic as Read

Float this Topic to the Top

Bookmark

Subscribe
Re: March 2013 Suggestions!
Suggestions For Hellfire Games' Home Tycoon:
Arts and Entertainment Pack: Movie theater, bar, restaurant, pool hall, dance hall, live theater, television and radio studio.
Businesses: Pizza delivery (with missions - thank you , Sophronia), airport...
Personally, I would like the individual missions to be timed so that we wouldn't always finish the packs too quickly. Maybe mix and overlap each other? Maybe even some repeatable or continuing missions to earn some small change.
Environment changes: Weather such as rain and minor flooding.
Another idea is to have co-op missions, or missions that visitors can participate in (repeatable and continuing missions). Or missions that can only be played when visiting someone else's city.
It would be nice if Hellfire Games cozied up to other Home Developers and Publishers to create some of the iconic spaces/buildings in Home as buildings in our cities. It would be pretty cool, in my opinion, to be able to purchase (or earn) Home Tycoon sized versions of The Mansion, Cutteridge Estate, the Paradise Springs Casino, The Hub, Sports Walk and a ton of other places that represent Home. We have a Novus Prime building, why not another Home representative or a dozen?
Love the game!
The way you play the game is the way you live your life.


Re: March 2013 Suggestions!
The ability to blanket ignore all PM's except from friends, kinda like in the privacy settings in XMB. I for one am sick to death of getting random "hi" pms from total strangers or perverted comments. Please make this possible.
Re: March 2013 Suggestions!
Storage
I like being able to store items that are not used as often (or not used at all). Right now I have no problem finding new items, old items and recently used items. We have filters for those. But finding one particular item in Storage is pretty time consuming. I think our Storage should be revamped and updated.
As our Storage is kept on the server, I propose that our items be categorized by Publisher names. In this way, we can go to a Publisher tile rather than scrolling for minutes at a time to find one item.
From the Publisher tile we would go to Brand and then Head, Shirt, Hand, Legs, Feet or Outfits for clothes. Our Furniture and Inventory items can also be broken down by Publisher.
Currently, as more items are added to Storage, it will get harder to find them. This idea will make things faster and easier. Especially for people who go into their Browsers while in a crowded and busy public space. And for people who are in a hurry.
The way you play the game is the way you live your life.


Pandaachan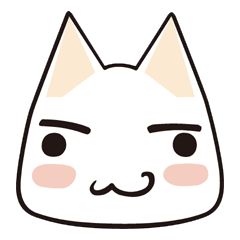 Offline
Re: March 2013 Suggestions!
Remember to +Kudos if you like it!
Bold = Highly wanted.**
Strike = Previous suggestion that is now in Home! Thanks devs!**
☆ A spooky, haunted hospital personal/clubhouse space equipped with patient rooms and an operating room with the quality of Cutteridge Estate. (Inspiration can be taken from real life haunted hospitals or games like Silent Hill/Fatal Frame/Siren)
☆ An interative Mannequin decoration that can be dressed in outfits you've purchased.
☆ An interactive game on Home where friends can visit and help with whatever. Similiar set up to the social Facebook games but you don't need 'tons' of friends to get certain upgrades. They just 'help'. Interactiveness and replayability are key. Key themes could be gardening, farminglulz, or even monster creation(?).
☆ An interactive hack and slash RPG with synced multiplay. CRAFTABLE weapons, RARE monsters, Unique weapon/class types! NO BUY TO WIN. Only buy to play.
☆ A clubhouse/apt of a Victorian Gothic Dollhouse similiar to the Toy Story space.Where if you look outside the dollhouse it's a larger room.(That you can also run around in.)
☆ More Accessory Slot items.(Hairbows, Mini Lolita Crowns & Top Hats etc)
☆ Giant Lollipops for our "HAND" slot
☆ Rose Eyepatches
☆Here's some misc. images of clothing to take inspiration from.
☆Customizable mythological/anthro creature full body outfits, makeup colors designating the colors of certain areas. (Skin, spots) Similiar to the Konami futuristic gladiator outfits and (..also a good marketing tool for PS Plus..)
Core Related
☆ NEW default skin colors..■■■■■■■
☆ Graphical update to eyelashes, also giving more eyelash options.
☆ Graphical update to the skeleton of our avatar giving us more body options. Currently we can only be short/tall, fat/skinny. Example: Hip, Bust, Muscle options.AND even more height options.
☆ Youtube APP on Home.
☆ HOME ON PS4?!
(*≧▽≦) ♪ One Night Carnival! ☆(≧▽≦*)
http://pandakneesocksxiv.tumblr.com/
Re: March 2013 Suggestions!
[ Edited ]
How's about adding the Sugar Hill's Jump on It dance, Tag Team's Whoomp There It Is dance, 69 Boys' Tootsie Roll dance, different flipping animations, and capoeira animation?
Jump on It
Whoomp! (There It Is)
Tootsie Roll
Various Flipping Animations
Capoeira Animations
Playstation Telephone Hours:
Monday-Friday 8:00am-8:00pm PST (Closed on Saturdays & Sundays)
Customer Service
- 1-800-345-7669
Account and Billing Support
- 1-877-971-7669
Sony Rewards
- 1-888-715-7669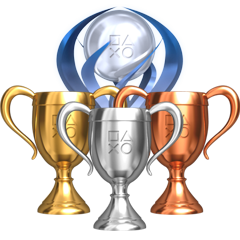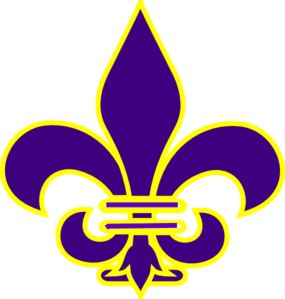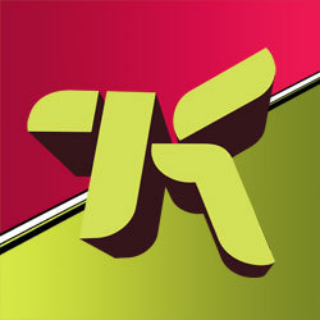 Re: March 2013 Suggestions!
How about the ability to name our Companions. The Raven is the only one I know that has different names, but all the other ones have the same names or just a description, so let us name our companions, so that we can personalize them to the owners.
Re: March 2013 Suggestions!
A brand new Activity Board where Moderation can immediately remove an inappropriate announcement as soon as they are aware of it (with no waiting). In order for this to work effectively, Home Moderators must routinely check out the board so that a minimal amount of Homesters (users) will ever see the offending posts.
With the old board, once Moderation was aware of a bad post, it's removal would take a while due to the Activity Board's programming. Hopefully a reprogrammed board will allow immediate removal of objectional content as soon as Moderation is made aware of it.
The way you play the game is the way you live your life.


Re: March 2013 Suggestions!
Re: March 2013 Suggestions!
These earrings can already be found in Threads Originals, but if it's possible I would also love to see them come in a large variety of colors and maybe even designs on them too (specially the white pearl earring design).
The gold and silver hoop earrings I would love to see them come in a variety of colors but with a metallic look.