Reply
Topic Options
Mark Topic as New

Mark Topic as Read

Float this Topic to the Top

Bookmark

Subscribe
Highlighted
Why premium PSN services could be a good thing.
39 replies 114 views Edited Nov 26, 2009
Following the recent announcement of Sony's plans to offer a premium platform for PlayStation Network users, the gaming community has mixed opinions. Many have cried foul, claiming that Sony is heading towards other companys models in which free access severely limits your options. On the other hand, others have articulated this is a great opportunity for Sony to open new doors and expand the PSN to new horizons, rich with a multitude of features.
A complete network infrastructure for millions of users cost a pretty penny to maintain. PlayStation 3 staples such as Resistance 2, Killzone 2, MAG (Beta) and Warhawk players generally enjoy lag-free, dedicated servers. While this is an excellent benefit for everyone, it ultimately puts Sony in a difficult spot. Adding a revenue source would free them up to maintain parity with the competition and put them in a position to excel in the Network gaming space. To focus primarily on one of these aspects could lead to disappointment on either side of the spectrum. Equality is important to Sony, and the extra cash would give them the ability to improve the PlayStation Network tenfold. Competition has improved over time and many point to the fact that they charge a premium as the recipe for its success. Rome wasn't built in a day, and the analogy applies to what Sony is doing with the PlayStation Network.
"SCE will further increase sales by offering users new entertainment through the combination of hardware, software, peripheral and PlayStation Network, especially in the online area, we are studying the possibility of introducing a subscription model, offering premium content and services, in addition to the current free services."
- Kaz Hirai, CEO, Sony Computer Entertainment

Quality should never take a step backwards and diminish the great things Sony's network is already known for. In order to implement these advancements without sacrificing what made the PSN great, it's only natural to charge consumers seeking options and new experiences. While details on the premium services are scant, according to Kaz Hirai they will be in addition to the current free services.
The PlayStation Network has matured by leaps and bounds since its infancy. Sporting countless free services like online gameplay right out of the box; PlayStation Home, up to date global news feeds via Life with PlayStation, as well as the PlayStation Store which offers a variety of free content (demos, wallpapers, themes and videos). Firmware updates have also advanced the platform and the network alike. PlayStation 3 owners have little to complain about in terms of the value proposition of the PSN.
It is likely that most of the core enthusiasts will jump at premium services. While online fees spark the ire of core PlayStation fans, Some networks has proven time and time again that people will pay. Fees result in more revenues that can be used to fund new projects for the network. It would have been audacious for Sony to ask for subscriptions for the initial PSN offering, as at the time it was very much sub the competitions standard.
In the beginning Sony faced harsh criticism that plagued them throughout 2007 and much of 2008. Even now, forum threads are filled with numerous complaints about each firmware update and network hiccup. Regardless of the fact that Xbox Live hasn't been a flawless experience. Updates require a lot of resources and hard work to implement. Of course, the Xbox Live subscription model provides MS the means to keep on top of their game in delivering their community what they want. Sony has been putting in just as much effort at no cost to their end users. There is no logical reason to think Sony would not do similar or even greater things, considering the scale of Sony as a whole entity.
Sony has achieved near parity with other online services without charging anyone a dime. Free online gaming is not going anywhere and offering additional but premium services can only spell good things overall. It will all boil down to exactly what kind of content they will offer. Will they use overwhelmingly requested features such as in-game party chat and soundtracks to merit a price tag, or will Sony have something new and exciting in store for us? For now the spotlight is on them, and the community is patiently waiting.
Courtesy of Playstationlifestyle.net
By Zak Deering
What's your take on the whole idea?
Message Edited by G4TVLEADER on
11-25-2009
11:38 PM
Re: Why premium PSN services could be a good thing.
Nov 26, 2009
I don't like it because I believe one thing leads to another and 1 of the main reasons I bought my ps3 was because of free online.
I Only Post Everything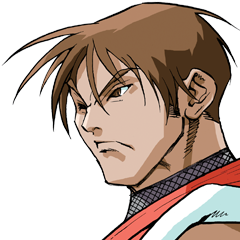 Registered: 07/16/2009
Offline
1020 posts
Treasure Hunter
Registered: 12/31/2007
Offline
6405 posts
Re: Why premium PSN services could be a good thing.
Nov 26, 2009
Everything I have read about this sounds like they are going to "Add" premium services using the PSN for its target audience and expand it to devices like Sony Bravia HDTv's, Cell Phones, Walkman MP3 players etc. The free online gaming would not be touched.
It might be that future Games like MMORPG's for consoles would have a premium "content" service like purchasing virtual items for your MMO avatar. Can we say Star Wars Galaxies for PS3 etc. These would be the "premium" content that Kaz Hirai is talking about. Also streaming video, music downloads.
It would fit in with the new advertising the "Playstation: It Does Everything". Our online gaming will still be free as the text reads so far. But as with all things that could be changed and when it does it will affect my purchases. I might buy more PSN Digital Downloadable SP games, more puzzle games etc... But it would also take into account the fees for playing online.
Some Cable internet customers are already getting ready for more cash out of their pockets with AT&T/Comcast changing their TOS to justify throttling of internet access for those that slow down their networks. So some gamers might have some issues if they hit up against the 70% rule that they have concluded is the best way forward for them. IE if you have a 5mb connection then, if you exceed 3.5mb or more for 15 min then they will reduce your access. If you consistently go over that thershold they have taken it so far as to be able to ban that person from their internet service for 365 days if they deem that is needed. And this is for a 30 day period. But as with all things internet the company can change that also. If this goes through then paying for premium services will not be the biggest worry on the planet.
But I say let the video and Tv shows stream on the PSN if it helps to pay for the infrastructure we use for gaming then "Let's Roll".
Re: Why premium PSN services could be a good thing.
Nov 26, 2009
Re: Why premium PSN services could be a good thing.
Nov 26, 2009
I WANT sony to bring a premium service.
I play on live which is about £40 for a gold membership and its worth every penny and Live has so many advantages over PSN.
If sony does charge then i will pay a reasonable amount to them to play online as PS3/PSN has sooooo much potential but we are only seeing a small fraction.
I now have a new account!! Due a Trophy bug!! This is now a forum account, If you wish to add me on my new PSN please send me a PM.
Re: Why premium PSN services could be a good thing.
Nov 26, 2009
as long as it keep the online mltiplayer free im in, if the decide to offer me a premium service thats good i gladly pay but it has to be good.
Re: Why premium PSN services could be a good thing.
Nov 26, 2009
agreed, as long as the PSN store is still free and online gaming is still free I'm in. Who knows maybe I'll like there new premium features.
Get your Portable ID!
If you believe in Jesus Christ and are 100% proud of it, put this in your sig.
Re: Why premium PSN services could be a good thing.
Nov 26, 2009
It wont be a viable option until they get PSN running PERFECTLY and start giving people the updates we actually ask for rather than slapping Facebook on us and calling it an update, whether gaming itself on PSN will be free or not it still isnt an honest business decision.
I hope it bites them in the ass, alot of people like PS3 because PSN is free and has free options, if any of it became priced then it would be no different or better than XBL.