Reply
Topic Options
Mark Topic as New

Mark Topic as Read

Float this Topic to the Top

Bookmark

Subscribe
Highlighted
---

neveryoulive420 wrote:


---

TetsuoTen wrote:


---

neveryoulive420 wrote:


---

TetsuoTen wrote:


The smell of troll is strong in this thread.

---

It is now.

---

no, op is trying to compare a linear FPS to a open-world TPS. Thats like comparing a chicken to a sailboat, just doesn't make any sense.

---

Yes, but in all fairness, Rockstar DID promote the MP like it was more of a shooter, and they DEFINITELY argued that this game was much different than GTA 4.

When, in reality, it's the same exact game in a different setting. Which isn't a bad thing, but they definitely led some people astray with their marketing.

---
Exactly. This is GTA 4 without cars. Same engine (software), pretty much same controls. Matter of fact, last night I thought I heard someone call me "Niko".
Dude are you serious? There is always a crying baby, talking about skills? Really games are about fun, oh and sorry if i was the one that frustrated you in online gameplay
AlphaWolf777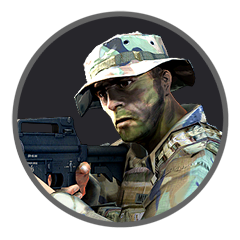 Offline
To each their own I say. While the OP may not be happy with the MP portion of this game I find it rather refreshing from the "old man who can't shoot the bad guys if his life depended on it" fps point of view.
Did some free roam last night with many community members and had a blast. Tonight we hit the competitive modes for even more fun.
To the OP I say this....It's all good and your opinion of the game is justified from your perspective.
Happy gaming my friends and remember...if the colon is broke...your gonna be in a poop storm of hurt.
It's a slower game than MW2, yes. Not everyone needs a fast paced game. MGS4 was slower than even RDR and that game is one of the best ever. Maybe the OP's problem is that he's still drinking the COD kool-aid. I stopped playing MW2 the day I bought Bad Company 2. Now there's a fps.
CPL Z,
US Army
---

evildoneright wrote:


How do you get to the competitive modes? I can get into free roam, but that's gets dull after a while. Any help?

---
you need to level up and it unlocks as you level.
like the cod series
The game has been out for a day. The single player is strong but on more than a few occasions I found myself really enjoying the multi-player. How much time have you actually spent playing the game? and to even begin to suggest the multi-player for GTA4 was/is solid is completely mental. It was pretty marginal with every game mode having the same theme. I expect posts like this but at least be realistic in your assessment. You may also want to wait for the game to be out longer than a few days before passing judgment based on the multiplayer no one is used too.