Reply
Topic Options
Mark Topic as New

Mark Topic as Read

Float this Topic to the Top

Bookmark

Subscribe
Highlighted
4 replies 467 views Edited Apr 27, 2013
http://img542.imageshack.us/img542/1128/rdrstagechrafting.png
This was done entirely by myself, without any benefit of assistance in Multiplayer....
You clean out the Gaptooth Gang at the Mine, and steal their Stagecoach... and ride it all the way to Thieves Landing, and Dixons Crossing.... where, aiming for pillars you plunge the Stagecoach into the water....
Leaving your hands OFF of the Game Controller, you simply allow AI to take over, and with patience you will
find yourselve flowing down the river!
There are also other places you can launc from... but may prove slightly more challenging.
-----
A note from "angry RDR players":
What is with all these fools out there exploiting 'exploder' cracks to exploit Rock* (and other) Games?
By backing up your PS3, and applying these "cracks" which path thier backed game data, they end up
with all trophies, and other mod's to allow them totally unfair advantage over other players who have
manages to gain their points and status by ACTUALLY PLAYING THE GAME!
I fully support any ACTION by ROCK* to prosecute these idiots for using what should be BANNED and
ILLEGAL patches to obtain full GAME CRACKS, let alone the blatant sharing of this information over the
Multiplayer Network itself! It is insulting to the rest of us, and requires attention to be dealt with.
Moral-minded players would want to report these abuses, and enourage suspension of all PS3 accounts that would engage in this clearly inappropriate practice. Sure some of us live in an idealized world; then again
some of us expect more from people we find ourselves associating with online.
Just our 2 cents worth.
-------
//Maverich21//
May 13, 2013
It might take practice to launch it properly: best advice is to be patient.
Don't be alarmed if it appears you "fell off", part of the glitch is that you "bounce back" onto stage coach.
There does not appear to be much control you will have over how you drift down river, but you can try.
Naturally, if you actually go underneath water, you perish. Even if anypart of you is 1 pixel above water, you will be aok.
"Sky Dive" is even more fun... when it can be triggered.
//Maverich21//
Monster Hunter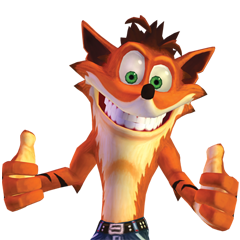 Registered: 03/13/2010
Offline
45 posts
May 14, 2013
Let me know if you succeed or not. It's not too tough. There's at least 3 places a coach can be launched. Dixon's Crossing, to the right, those pillars, being the most easiest.
//Maverich21//