Reply
Topic Options
Mark Topic as New

Mark Topic as Read

Float this Topic to the Top

Bookmark

Subscribe
Re: Just started playing The Legend of Dragoon.
Well, I came back after Rose and Albert gained another lvl, and Lenus is still impossible to beat. I tried using Albert, but I think he's susceptable to ice, since her singular ice attack does over 900 dmg to him(and his max hp is 1002). I think I recall doing better with Rose, so maybe I'll switch back to her. I tried Haschel, but he doesn't deal much dmg, and Lenus' dark attacks make short work of him. Lenus switches from dark to ice after she has taken enough dmg, and ice seems to do less dmg to anyone but Dart and Albert(though Dart doesn't die immediately). I initially wanted to use Albert for Rose Storm, which makes it a lot easier to survive the initial dark attacks, but Lenus is still annoying. At first, she can attack once physically in addition to her magic attack, but when she switches to ice, that's not the case. However, she sometimes gets to go again after only one party member had a turn. Heck, once, she got to go twice in a row, while she was still able to do more than one attack(meaning she went four times in total). Ugh. Ok, I can deal with this. I'll just go back and gain another full lvl, which takes a very long time in this rpg. Alright, I may be stuck at the point I'm at for a while.
You wouldn't happen to know where I can buy an accessory to halve ice dmg, do you? I can't get one in Fletz. I have one that halves fire dmg, and one that halves light dmg, but neither is useful for that fight. Heck, an accessory that halves dark dmg would be nice too. Maybe my equiment is the problem. Or maybe lvl 18 isn't high enough to take on that boss.
Re: Just started playing The Legend of Dragoon.
Can you take the road back to the previous region? Might want to check the trade town (forgot it's name but it's where the tournament was and where you met Haschel) to see if they have anything for Ice.
Otherwise, I'd say if you have Dart's Dragoon leveled up enough, you should hammer away at her with his magic (he should be her opposite if she's Water/Ice) and use the 3rd party member to keep his MP up (and generally heal) if he runs out before his SP does so you can keep laying into her. Whoever else you bring should probably be Albert (Rose Storm but you said you already tried it with him) or someone who can deal enough damage decently.
I think I died to her twice before I edged out with the win.

Now Playing: Final Fantasy X HD
n0rmal94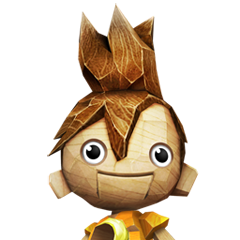 Offline
Re: Just started playing The Legend of Dragoon.
Do you have those repeatable items that increase attack/speed or block physical. You could use power up and have this sword that deals fire damage on Dart for him to deal lots of damage. She was always the hard one to beat since how fast she goes and her magic being very strong.
"I'm watching you in the shadows........nah im right next to ya"