Reply
Topic Options
Mark Topic as New

Mark Topic as Read

Float this Topic to the Top

Bookmark

Subscribe
Highlighted
Star Ocean Second story on PSN!!
4 replies 1683 views Edited Aug 9, 2010
Hey everybody im kinda new to the forums but i really want Star Ocean second story to come to psn. Its probably my all time favorite for a rpg but i mean they have stuff up their i dont really like but yea so if anyone knows how to convince sony to do this then DO IT!!
Re: Star Ocean Second story on PSN!!
Aug 9, 2010
Blog Share.
They do have Star Ocean second for PSP. I have the UMD but I don't recall if it is on the PSN. If you mean the PS1 classic, I don't know, but since it's a SquareEnix game your best to also bother them.
PlayStation Support
Chat with a PlayStation Specialist
Mon - Sun, 5:00AM - Midnight Pacific
Consumer Services and Technical Support____ 1-800-345-7669
Mon - Fri, 8:00AM - 8:00PM Pacific
Sat, 7:00AM - 6:00PM Pacific
Sun, Closed
Playstation Network Accounts and Billing Support____1-877-971-7669
Uncharted Territory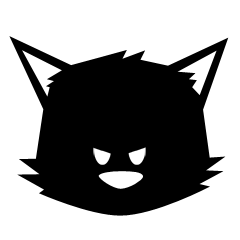 Registered: 04/15/2008
Offline
2065 posts
Re: Star Ocean Second story on PSN!!
Aug 9, 2010
You're subject makes it sound like it's already happened and not just a wish
Anyways, as said you can try blog share, but to be honest none of the real ideas get implemented.
Best shot is to bug the publisher (in this case Square-Enix). The more people ask for something, the better the chance, but publishers don't read forums. You have to contact them directly.
Re: Star Ocean Second story on PSN!!
Nov 6, 2012
It would be nice to have either of the 2 versions playable on the PS3. SO2 is a very fun game to play.
"If I ever type a question, will you read it?"