Reply
Topic Options
Mark Topic as New

Mark Topic as Read

Float this Topic to the Top

Bookmark

Subscribe
Highlighted
14 replies 93 views Edited Sep 5, 2011
Zipper,wondering if you guys can shed some light on your next project. Secrecy at this point isn't going to increase S4 sales nor will it affect DLC sales for the game as most of the community has already decided if they are sticking with it or moving on. Demolition at this point and a classic map or two won't bring many people back regardless of your next project because it's clear at this point that there's not enough Socom staple features coming back to make classic modes and maps play like Socom. Ruins won't play like it did without jump climb for the middle temple on seals side so you're probably going to just have to edit that map anyways and put staircases on seals side to or some crap (assuming that's the map you bring back with demo since it's asian themed like Abandonded and would be easiest to make on the current game engine).
So what's down the pipeline for those who have no interest in S4 and never will? Or has Sony ended funding future projects with you guys? Just asking cause if it's a Socom related project it would be best not to use secrecy and communicate with the fans early on. We already saw with S4 what happens to games when you keep them under wraps and reveal everything when it's way too late to change anything. If you guys are working on a Socom project and denying it then that's going to resonate with people later when you finally do announce it and tell them it's too late to change anything while they full well know you had had been working on it the whole time and denying it when it was early enough to discuss and change things.
Not many companies have kept info as secret as Zipper does and I can't see by sales of any of your most recent games going back to CA how that secrecy has done anything to benefit you. The secrecy seems to have hurt you more then helped as was evident with the S4 debacle. Secrecy just gives the vibe you are trying to withhold info from the fans because you are doing something you know they won't like and you don't want them to know till it's too late and you have their money so that word of mouth doesn't have as much time to travel and kill sales. Of course that's just my opinion.
Sig: Socom 1 and 2 best games I've played on any console.
Re: Zipper, next project.
Sep 5, 2011
Maybe they are tired of hearing our gripes? Which to your point, not answering to our gripes only hurts their game in the future. I just hope any DLC or patch for S4 is scrapped and they're brain storming for a new SOCOM that will make us all happy again. Though it would be nice to know the outcome of that brain storm before the writing becomes programs and programs become excuses as to why they can't change it when we fans hear about it and highly disagree with it.
PLAYSTATION 3 NEEDS A SERIOUS SOCOM GAME
Keyblade Wielder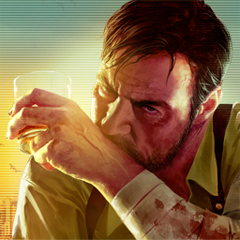 Registered: 04/26/2005
Offline
10895 posts
Re: Zipper, next project.
Sep 5, 2011
Nothing will be said until something is announced by SONY.
Also, companies do keep info secret. Some are "worse" at giving out information; ie Rockstar when it comes to GTA. There is almost next to nothing on GTA games outside of the 3 story trailers they do for them.
XxSMOKEDOUTxX
Uncharted Territory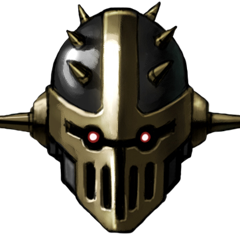 Registered: 02/07/2009
Offline
2182 posts
Re: Zipper, next project.
Sep 5, 2011
does it really matter,,if you are expecting them to say "socom2 hd" dont hold you're breath. even if they announced a new socom it wont be out for 2 years,
I DON'T LIKE SOCOM4,CAUSE ITS NOT A SOCOM GAME,,PLAIN AND SIMPLE.
Treasure Hunter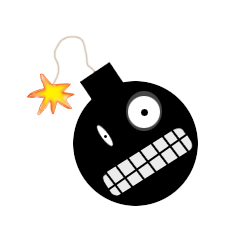 Registered: 07/16/2005
Offline
9232 posts
Re: Zipper, next project.
Sep 5, 2011
I think that, If I had to bet money, the next project would be, S5. Consisting of large scale maps and vehicles, running on the same engine as S4... Similar to what they did from S2 to S3. Almost like putting MAG into the equation, but a socom game.
I dont know if I could see Zipper building a new engine from the ground up right now with the PS4 not too far down the road.
So it would really just be taking S4, making larger maps, implementing vehicles... The good thing about it is that it would probably be a ton of content due to the fact that they wouldnt need to produce a whole new engine.
Thats just my guess though.
Zipper isnt going to say squat about it though. Thats for dam sure.
Re: Zipper, next project.
Sep 5, 2011
Dirty_Walter wrote:

I dont know if I could see Zipper building a new engine from the ground up right now with the PS4 not too far down the road. 
I have to agree. It is very likley it wlll be SOCOM 5. it is very likley going to be based on this engine, or a silighly modifeed engine with 90% of the same base code.
I even think Sony will provide them time and capital to enable a 2 year development time, so we won't even hear a peep until e3 2012 and we won't actully see very much until January or February of 2013. In Sony's mind there is one last cycle of software taht can be made fro PS3 and they will wnat one more SOCOM.
Now, does any of that make me happy? Heck no. I'd rather see the IP boxed up for a genertion of hardware so that SOCOM doesn't see the light of day until 2018/19 when PS5 comes out. But that won't happen because it has been proven with SOCOM 3, SOCOM Confrontation, and SOCOM 4 that the people at SCEA just don't care.
"If you want a picture of the future, imagine a boot stomping on a human face" - George Orwell

"A word and a blow -- And the blow first!" - Scottish Reiver Saying