Reply
Topic Options
Mark Topic as New

Mark Topic as Read

Float this Topic to the Top

Bookmark

Subscribe
Highlighted
1. Stop copying other games, Stay Origianl, just look at Socom 1 and 2 and build from there.
2. Community, Friends, Communication, ergo LOBBIES.
3. Third Person, Tactical, 1 life, Round Based.
SOCOM 4 DLC Packs Announced - "Demolition" Free for New Players:
Everyone who bought the game early and showed support have to pay $9.99
-TPV (My preference but I would play a FPS with all these features)
-Round Based Games <<<<-----------------------------------VERY IMPORTANT
-HEAVY NEED for team work.
-Simple and Fluid Character control and movement. I gun battle should involve gun skills as well as character control skills. I should not have to press buttons to change my stance or speed during a fun fight. So there should not be a sprint button, and if I am in crouch mode I should not be stuck in crouch mode. My speed as well as upright stance should be controled by the left analog stick. So if I get into an intense gun fight while in crouch mode I will automatically become upright as my movements become faster. The movement speed should be fast enough that you can make moves in a gun fight. If it is too slow then gun fights will end very quickly and will only involve gun game (boring).
-The weapons should be accurate with realistic recoil. You can master a weapon by learning to control its recoil. You shouldnt have to hope that some of your bullet spray hits the enemy.
-We should be able to play the game how we want to play it. We should be able to create custom rooms with our own settings and there should be a way that anyone can join our custom rooms (Lobby System). We should not have to play the game according to what the developer thinks we want to play.
-Good strategic map design. Maps create team tactics. It has nothing to do with the game mode. Maps should have several choke points. and features that break up the map into sections. That allows for team tactics. Paintball style maps have no choke points and do no require team work. They promote individual gameplay. It is the teamwork that makes a game interesting and replayable.
-A Sense of community comes from gameplay that involves a lot of teamwork. If you are forced to use your team you are forced to talk to them. So you end up meeting people and working as a team no matter who they are. You USE to be able to enter into a socom game with no one you knew and a few games later you will have forged a strong bond with the people on your team and a competitve hatred and desire to beat the opposing team. A lobby system and game lobby definetely help this to happen. But you need good map design and good game modes to create that team based gameplay.
-A focus on GUN battles. A game should be all about the gun fights. Grenades and mines should be your back up plan. You need to limit the explosive options in a game. Either by NOT having a designated grenade button, or limiting the number of lethal grenades a person can use. Also mines SHOULD kill teamates. This forces you to communicate to call out the position of your mines. It makes you put the mines in more strategic locations. It also limites the amount of mines used, because if everyone is throwing mines down then you will end up killing a lot of your own teamates. So the best thing to do is not directly take away the explosives but put in things like having to switch to your grenades and back and having mines kill teamates which indirectly reduces the number of explosives used.
-No Cover System. Allow us to be creative in making our own cover.
Top 3 Things that make Socom "Socom."
-Map Design (That promotes team tactics NOT individual play)
-Recoil NOT Bullet Spray
-TPV

1. Community - Lobbies, Clans, Separate friends list, Join friends/clan mates(which isn't that big of a deal if you have lobbies), teamwork, etc.
2. Maps designed around a specific game mode. Not designed with respawn in mind.
3. Round based - Respawn should never be the default mode in any Socom. Every other game on the market is respawn.
Lot of good mentions here too. Tactical, Stealth, Classic TPV (not a fan at all of OTS), Learning Curve, Recoil, Unique.
This list could go on and on...So many things made Socom so great. So many little details that got overlooked with the PS3 Socoms. There really is no better way to say it other then build on Socom 1 and 2 w/o stripping away anything. Well really the best thing is listen to the community.
First, I would like to say that I've been a huge fan of SOCOM titles since SOCOM: U.S. NAVY SEALS. I own every title except those on the PSP. Almost every title prior to SOCOM 4, I played from launch until the next title was released. This is currently not the case, as I cannot find enjoyment in SOCOM 4, and have not played it since soon after launch.
I will rank my desired aspects in descending rank:
1. TPS - It's not SOCOM if it's not TPS. NO OVER THE SHOULDER. <-- Cannot stress this enough.
2. Community Focus and Game Customization - These are KEY components that I believe almost every SOCOM fan can agree on. We want lobbies. We want custom rooms in which we can customize available weapons, maps, game modes, etc. This allows us to enjoy the game how we want, with the people we know and love. We like having regular clan meet-ups in static locations (US West 1, etc.). We enjoy playing with regulars, having a sense of ownership, as well as a sphere of influence which can only be achieved by maintaining static locations.
3. Team Focus - The requirement to work as a team to complete objectives. This was greatly emphasized in Demolition and Extraction game modes in previous titles. Rescuing those pesky hostages out of the jail room in Desert Glory required teamwork for any reasonable chance of success. The use of in-game communication is essential. PTT Mics facilitate communication where open mics can easily lead to spam and degeneration of teamwork.
4. Combat Mechanics - Must require skill. NO COVER SYSTEM. Conceptually, it sounds great, in function, it creates an unfair advantage and leads to clunky controls. Random spray and pray was never a viable tactic in previous titles and should not be in the future. Crosshair bloom is fine and understandable, but do not base the firing mechanics around it. Recoil is a must. Quick, controlled bursts should be much more effective than simply laying down lead in rapid succession hoping one of those rounds connects with an enemy helmet. Bring back grenade arch. Do away with tripwire Claymores. No run button. You want to run? Stand up! You want to move a little slower? Crouch. Melee attacks scripted and only available when you catch an enemy from behind.
5. Controls - We want our classic controls. We don't want a run button. We don't want a melee button.
6. Game Speed - Dictated by maps. Frostfire for instance was a fast paced, run and gun map, whereas Blizzard or Deathtrap forced you to be more cautious and move more slowly through your surroundings.
7. Tactical Gameplay - This falls into teamwork and communication. SOCOM fans do not want an arcade shooter like COD with instant gratification and respawn functionality. We want those heart-racing moments when you're down to 1 man against 3, he dumps his last clip into 2 enemies and draws his sidearm to score the game-winning headshot in an hour long match. Your friends and clan cheering you on while your opponents taste defeat. Which leads me to my next point.
8. Sidearms - Bring them back. Dual-primaries is absolutely rediculous. We want our pistols.
9. Realism - From gun sounds to player animations, we want fluidity and immersiveness. We don't want someone taking 9 shots from an MP5 to die. We don't want people standing 3 feet away from a grenade or HE explosion and surviving.
10. Dpad Lean / Zoom - Dpad Lean was great. It let you peek out while exposing minimal amounts of your body, but at the same time limited your responsiveness if caught from another angle by the enemy.
11. Game Modes - Bomb squad is cool, but really, we want Demo, we want Extraction, we want Supression.
12. Effective Anti-Cheat Technology - The one downfall of classic SOCOM titles, cheaters. Since we want to play a tactical, teamwork heavy game, we don't want it all falling apart because someone on the other team can see through walls and use an aimbot to headshot your whole team.
I hope these points are considered and I did not waste my time. I truly hope that a new SOCOM title can restore the series to former glory, and I am willing to wait. But next time around, I will be renting first. I'm sorry but you have betrayed my trust with SOCOM 4.
1. Classic TPV (NO OTS, w/ FPV option on Dpad up)
2. NO L1 AIM! THIS ISNT COD!
3. NO Run Button!
4. No Cover! this isnt uncharted
5. Lobbies!
6. No dedicated grenade button, give us a nice little menu in the corner like S1-CA.
7. Lean!
8. Fast/Fluid character movement.
9. A mixture of s1/s2/s3/ca's shooting.
Don't come here to voice my opinion on this game alot, because i know zipper wouldnt listen, but why would this guy ask what we want in a classic socom? because i feel its in the works, so i made a small list in hopes you get it right this time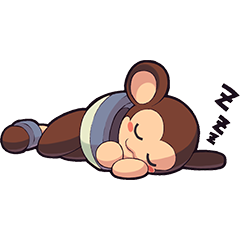 Offline
But he's a community moderator, and anything he asks and says is merely to stimulate conversation around the community, not find "information" for future installments of the series. Not trying to be offensive, but a community moderator is nothing in terms of "Zipper Planning and Developing" towards a future Socom title, or any title that the company makes.
You have nothing to "expect" from this thread besides a community moderator hoping to "change" some of the recent direction of conversations that have been more negative than peaceful.
Personally, I just don't like the intent behind this thread and the general question/ direction it tries to follow. Now if Zipper went and made a public open thread telling us these things, then there would be some reason to actually list things, but a community moderator asking is merely to amuse his self-interests, as well as try and "calm" the thread with a civil topic.
For me, it is just aggravating to see it go to this state, and such. Especially if an outsider has no idea of how someone feels, then they shouldn't try to "smooth" things over to the bitter.
1. Real life navy seal missions and tactics
2. Playing with and against real people
3. One Life
Unfortunately Socom 4 only really does #2 correctly.
Stop drinking the water with the fluoride in it, unless you're MEGA HARDCORE.
Socom is the only game that i could say made me stay up all night beside Resident Evil 1 & 2. For me it was the gameplay, teamwork and meeting new people along the way that made it stick for me for all these years. Ive made many great friendships along the way and to this day still have many of those people still around my life. The sad part is that with S4 they have completely lost all those concepts and more. The difference for me is that i enjoyed and had fun in the past Socoms. I cant even stand to pop the disc in now with S4. So if Zipper/Sony are reading this, they should know all we wanted was a real SOCOM that kept to its core.