Reply
Topic Options
Mark Topic as New

Mark Topic as Read

Float this Topic to the Top

Bookmark

Subscribe
Highlighted
Silent Hill: Book of Memories - Patch + DLC
6 replies 1251 views Edited Mar 19, 2013
Apparently Wayforward wasn't done with their spin off yet which is actually great news. They are releasing a patch to address some of the terrible mechanics the game had (dying and losing absolutely -all- your progress) as well as nerfing some traps for those who wouldn't dump points into Int. Additionally there will be DLC content avaiable too; source~.
The game wasn't terrible though by no means spectacular either, but if they do fix some of these things it could easily become an enjoyable experience rather than a guilty pleasure. As a question, anyone knwos if you can use DLCs from one region on a game from another? I bought BoM on a sale in Europe but my PSN account is American, so it makes me wonder if I'll be able to use the DLC or not~.
I Only Post Everything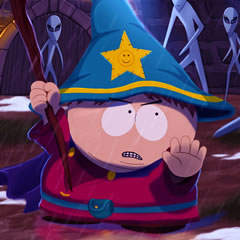 Registered: 09/07/2012
Offline
1102 posts
Re: Silent Hill: Book of Memories - Patch + DLC
Mar 19, 2013
From past posts here, it appears that DLC is region specific, so you'll have grab the EU DLC for it to work with your copy of SH:BoM. But it also could depend on the developer. It is always possible that Wayforward has no restrictions on DLC, unlike the problems some have had with GOW: Ascension where buying a copy from another country required the DLC to be acquired from the same.
Re: Silent Hill: Book of Memories - Patch + DLC
Mar 19, 2013
I want this for ps3, as long as there isn't online trophys, silent hill 3 revelations movie is awesome.
Im sorry for everything i have ever done here, please forgive me.
Re: Silent Hill: Book of Memories - Patch + DLC
Mar 19, 2013
The new DLC pack for it is on the PSN store now as well.

Who Are the Playstation MVPs?
|
MVPs Terms and Conditions
|
PS Vita News
|
PS4 News
|
Follow me on Twitter
Re: Silent Hill: Book of Memories - Patch + DLC
[ Edited ]
Mar 19, 2013
It's $4.99; I'm almost tempted to get it but then I could be stuck with something I can't use. Asphaltum's suggestion is good, can I swap accounts, get the DLC installed then swap back to my American account but still continue to use the DLC? Anyone has any idea about that~?
Edit: Actually, the patch hasn't been released for the EU version. So I'm stuck waiting for that in the meantime~.
Re: Silent Hill: Book of Memories - Patch + DLC
Mar 20, 2013
I'm not buying any more Silent Hill game because theres always a glitch and they haven't fixed most of the issue... For silent hill home coming in the motel, got last memory but died before saving so reload same save point, the demon gone so i try to back down the hole and it will not allow me to and they said the game too old they cant patch it. i was going to get silent hill hd collection but there's a glitch there too and not sure if they fixed it all or not... with downpour the audio sync still glitchy with the patch so not sure if they will patch this game as well.