Reply
Topic Options
Mark Topic as New

Mark Topic as Read

Float this Topic to the Top

Bookmark

Subscribe
Highlighted
6 replies 458 views Edited May 17, 2012
Hey developers of Sorcery, for you next game can you guys make an online co-op Move RPG game with Warriors using Sword/Axe/Morning Star, Archers with bows and arrows, Priests and Sorcerers, all fighting big monsters together online?
Like a 3rd or 1st person dungeon crawler but we fight monsters with the Move?
For Dual Move controls scheme you hold a button and point to direction to move like The Fight Lights Out, for Controller/Move combination you use L analog to move, and use sixaxis tilt to block high mid or low when using shield, or hold L2 + analog to use shield.
Sports Champions was great but we want to move around, explore and fight things with friends. Not on rails like Desmond's Quest.
Sorcery seems like an amazing idea, but I would like it if elements of Sports Champions was added in as well as multi player co-op.
Making it an quest based RPG with customizable and upgradable parts give it that grind factor so there's replay value.
And if you keep people on this game there's always opportunities to sell future DLC quests.
As for online aspect and lag, player movements dont' need to sync up even, just basic player and mosnter positions and damage value.
Basically a Diablo or Monster Hunter type game but for the Move.
Jun 17, 2012
I loved the game, just platinumed it on 1 playthrough. I also played Deadmund's Quest and loved the stories of these games that are fantasy and awesome to play through. I just wonder what happened to the Nightmare Queen at the end of the game. Will there be a sequel to this and Deadmund's Quest? I hope so. These games need more support. I wanted this game and got a Move partially for it. So glad it finally released. This is probably one of the best games on the Move. I still have to try Datura out since that also looks like an awesome Move game.
My only complaint for this game was that it was too short, that's it, otherwise I'd give it a 9.5/10. It reminds me of those classic cartoons, The Sword in the Stone by Disney mixed with The Black Cauldron, just purely amazing.
thesupertman
Treasure Hunter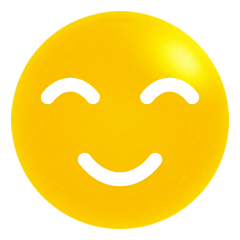 Registered: 09/08/2012
Offline
6552 posts
Jan 17, 2013
Hey this thread was my idea! LOL.
Ever since Demon's Souls I have hoped and dreamed for a game like that but with the Move intergration of Sports Champions.
Sports Champions shows what the Move can do better then almost anything, you guys did awesome.
So yeah how about Demon's Souls 2 has you guys showing them how to use this tech and they can show you how an awesome RPG works, together you will rule the gaming world.
That is all.
Hawkfan267 wrote:
Seriously, there's just certain things that we must accept about the PS4. In time, it may get better, who knows.


dulun18 wrote:
**honestly if you still have your PS3.. and lot of games to go through.. there's no reason to jump onto the PS4 bandwagon just yet...

xCougarx94
I Only Post Everything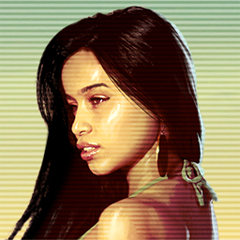 Registered: 04/15/2012
Offline
1031 posts
Feb 21, 2013
---

gacktplays wrote:


Hey developers of Sorcery, for you next game can you guys make an online co-op Move RPG game with Warriors using Sword/Axe/Morning Star, Archers with bows and arrows, Priests and Sorcerers, all fighting big monsters together online?

Like a 3rd or 1st person dungeon crawler but we fight monsters with the Move?

For Dual Move controls scheme you hold a button and point to direction to move like The Fight Lights Out, for Controller/Move combination you use L analog to move, and use sixaxis tilt to block high mid or low when using shield, or hold L2 + analog to use shield.

Sports Champions was great but we want to move around, explore and fight things with friends. Not on rails like Desmond's Quest.

Sorcery seems like an amazing idea, but I would like it if elements of Sports Champions was added in as well as multi player co-op.

Making it an quest based RPG with customizable and upgradable parts give it that grind factor so there's replay value.

And if you keep people on this game there's always opportunities to sell future DLC quests.

As for online aspect and lag, player movements dont' need to sync up even, just basic player and mosnter positions and damage yes its value.

Basically a Diablo or Monster Hunter type game but for the Move.

---
yes it would