Reply
Topic Options
Mark Topic as New

Mark Topic as Read

Float this Topic to the Top

Bookmark

Subscribe
Highlighted
noob clan-noobs look inside
11 replies 212 views Edited Oct 19, 2012
I see a lot of new players and want them to stick around and potentially bring innew players. I will be recruiting members I will be open to train u unless u want caf flight training cause I use advancedflight maybe I can find someone to volunteer to do that.fyi u need a mic
Re: noob clan-noobs look inside
[ Edited ]
Oct 19, 2012
---

megacarlos wrote:
I see a lot of new players and want them to stick around and potentially bring innew players. I will be recruiting members I will be open to train u unless u want caf flight training cause I use advancedflight maybe I can find someone to volunteer to do that.fyi u need a mic

---
I could help with the CAF training if you need me to.
Hekseville Citizen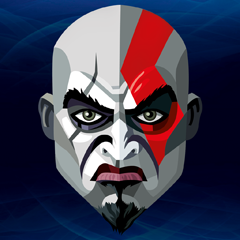 Registered: 10/08/2008
Offline
261 posts
Re: noob clan-noobs look inside
Oct 20, 2012
I have had several people in game looking to join clans. They are out there. A large part of the player base will most likely never make it to forums. Gotta recruit in game. And yes we need to facilitate to keep them around.
Re: noob clan-noobs look inside
Oct 20, 2012
Ultlimate CTF is my room where i do just that but i only fly advance it would be cool to have the twi school fight.

I just have to work out some issues but I host that when ever I am on and people new on old come in and it's quite fun I help the new players in pregame tweak their settings so there not getting normal flight killed by vets, and I teach them joust combos I have learned like two swarms homing missile flak, or how the missile scrub is like a fighting game and you have a finishing move for every type of lock on.(oh and don't forget R1 in a dogfight) I just dont tell them about caf and I tell them to stay away from using shield and stealth if they want to learn how to be the man in dogfights. some new player do not even know how to boost or drift or scrub with the X button. I love watch new player against new player when they have all the tools instead of tools vs tools.

When you see a pilot you have trained to put R-Spec mines on the wing of his hawk get his first kill and then joust another player and rip them apart there is so much joy in that.

I would be happy to help and I know of some sick pilots that could as well.
Re: noob clan-noobs look inside
Oct 20, 2012
Make sure u teach these noobs how to run for the land mines at the start of the game and instead of shooting, just throw all your granades in the middle of a gun fight. So they can get owned by me just like u do megagarbage. Your **bleep** bad if the only way u can get kills is by randomly throwing land mines in the enemy base. No offense to some of u horrible players that use this tactic.