Reply
Topic Options
Mark Topic as New

Mark Topic as Read

Float this Topic to the Top

Bookmark

Subscribe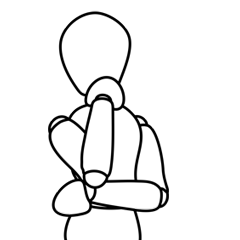 Online
Re: Customization Thoughts
texanhoosierjr wrote:

PLYMCO_PILGRIM wrote:

texanhoosierjr wrote:

What kind of customization do you think Starhawk will have compared to Warhawk and other games? What would you like to see?

I would like to see a little more than Warhawk's. Maybe a system that combines the point spending in Black Ops with the options of MAG or Confrontation. So as you get higher levels you can spend credits or points on new helmets, equipment, shirts, pants, and so on..... I have always liked customization in games because it depicts the player's and their play style more than just having five or sixe generic people running around. What are your thoughts?

 

I dont like the idea of equipment that affects gameplay being based on your in-game rank like in COD or MAG or other games like that where you need to be X level to unlock Y equipment.   Thats one of the things i really liked about warhawk, i could be a general with 1,000 hours and my friend could join me as a total noob and she has the exact same equipment and equpment functioning as I do...the only difference is I can wear cool outfits and make my warhawk look ways she cant.   

I do like the customizations, like in WH, for sure.....what would I like to see?

color adjustable outfit skins 
a variety of style/looks for faces, gear, and vehicles 
Female customizations for my lady gamer friends (c'mon PS mods, most of you are ladies back us up ) 
Customization for how your battlefield drops look

Want to join BHD in MAG?  Just click this link or this link --> www.betterhideordie.com

 No I dont want equipment that changes what you can do like CoD I ment more for looks.. Like you could put like a backpack or a few grenades on your belt stuff like that.. Not to affect gameplay or anything but for looks. And in Warhawk stuff was level based. You unlocked stuff the higher level and I didnt like that either..

 
You didn't like the level based customizations for your character? As far as I recall thats all that unlocked as you ranked up and ranking up didn't do anything to help your weapons, vehicles, or character survivability in game.
That all being said I would not be against letting low levels have lots of customization ability at all.
Re: Customization Thoughts
No I dont have a problem with unlocking things to customize as you get higher levels. I think that servs as a good motivator to get higher levels.. I dont like the stuff that imbalences the battlefeild.
They have 100 lvls? There goes the old rank system....
Highlighted
Re: Customization Thoughts
I like the idea of being able to personalize items more, so you can show progression (& a little personality) through your color & logo choices!
And I totally agree with Elsa & Plymco that having the option to play as a female, even if there's only one skin, would just be awesome ^_^
- Retro