Reply
Topic Options
Mark Topic as New

Mark Topic as Read

Float this Topic to the Top

Bookmark

Subscribe
Highlighted
12 replies 153 views Edited Feb 10, 2013
This is for new players and old players that suck. Only being good at the Infantry role won't help in a lot of loadouts, like Heavyweight and Speeder, but are more useful in Lightweight, or Arena.
Weapons
Rifle - The bulletspread is too high for this to be a good gun. Zooming in, then out is a way to fix that, but don't just aim and waist ammo. Regular gunfire can be easily avioded be jumping around in irregular patterns. Now, I'm going to show you how to "Bunny Hop". Even though it's a cheap tactic, it's hard to not do it, and using the rifle normally isn't that helpful. When you put that big aiming circle near an enemy, zoom in by pressing L1. It will quickly lock on to the enemy for half of a second. So what you do is this. Aim and lock on,shoot, zoom out, wait a second, zoom back in and shoot again. Doing this while jumping lets you attack while with "accuracy", while becoming a hard target.
Shotgun - The exact same tactics as the Rifle can be applied, but it doesn't need to be used that way. I would only do it if someone is extremely close and could knife you before you get to aim.
Pistol - The same as the last two, but I recommend equipping Marksman, because the bullet spread on the pistol is pretty bad. To get Marksman, you need to kill two people with the Sniper at the same time. It may sound hard, but here's what you do. Make a private Co op match, Find an enemy Razorback with like... three people in it, and blow it up with the Sniper.
Sniper - A lot of people fail at using this. Depending on how you use it, it's a good weapon. If you want to be stealthy, then aim at the enemy without aiming at them. Zoom in, but move your sights away from the enemy so they can't see your aiming laser. Then, quickly move the sights over them and pop a few shots. You can also aim with the blindfire crosshairs and try to quickscope, which is a lot harder. No scoping is also an option. If an enemy is running at you in a straight line (which is stupid), you could be fancy and no scope them. Don't even try to use this at an extreme range. (like across the entire map) It's good on other infantry at long ranges, but it's better on certain vehicles on even longer ranges. (Razorback, Mech, Grizzley, and the Sidewinder if you can catch up)
Torch - This should only be used on Vehicles, because it takes too much time and ammo to repair structures with it. So it's really just a portable Repair ARM. It can be used as a weapon, but it only works when it feels like it.
Grinder - This is mainly used to tear down buildings, or fight mobs. It's range is longer than the shotgun, but shorter than the rifle.
Launcher - It should be only used against Vehicles and Jetpacks, but all these noobs find ways to ruin everything. I'm not explaining how to use this against other infantry other than firing it. Figure everything else out on your own. It's good at all ranges, and destroys vehicles fast, but is weak on buildings, so don't waste ammo on buildings (except Auto Turrets).
Mines - Don't place them out in the open, that's a waste. Put them in unexpected, and unescapable places. You can also be a suicide bomber and put them on vehicles. Then, you just drive by another vehicle (NOT AN INFANTRY), it sticks to them, and they die ! If the mines on your vehicle get attacked, they explode, and so do you. They do not stick to other infantry, only vehicles, so equip turret jammer or escape artist before using this.
Jetpacks
If a match allows them, then use them. They let you escape hairy situations, and let you get to high pleces. Don't waste all your fuel in one jump, that's how you die. Tap the hover button enough times so you stay off the ground if you need to.
thesupertman
Treasure Hunter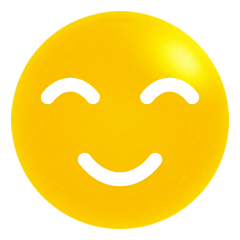 Registered: 09/08/2012
Offline
6552 posts
Treasure Hunter
Registered: 01/25/2012
Offline
7276 posts
thesupertman
Treasure Hunter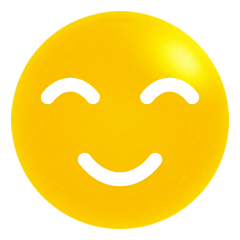 Registered: 09/08/2012
Offline
6552 posts
Uncharted Territory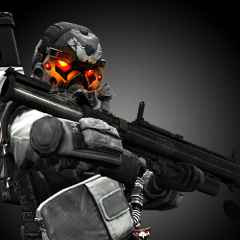 Registered: 05/10/2012
Offline
1192 posts