Reply
Topic Options
Mark Topic as New

Mark Topic as Read

Float this Topic to the Top

Bookmark

Subscribe
Highlighted
Respawning in 3... 2... 1...
20 replies 30 views Edited Aug 12, 2011
Hey there, HawkStars! I'm trying to get some thoughts on respawning, and I know you all have a lot to say about it. It's tough getting the balance just right when it comes to respawning in shooters; if it takes too long, the game gets boring! But being too fast can also be a problem. I want to hear all your thoughts on how you think respawning should work in Starhawk right here in this thread.
This isn't limited to respawn time, either--have something to say about where you respawn, and with what equipment or vehicles? Go ahead! Tell us your concerns. I'll be listening to all the awesome feedback you guys have for me.
Re: Respawning in 3... 2... 1...
Aug 12, 2011
The respawn system WH had was great. I think for larger maps the player should spawn with a rifle and 4 grenades. For smaller map rifle and two grenades.
I had an idea on making the weapons the player spawns with relative to the amount of enemy's in their base, or the danger the player would immediately face when they spawned. So for example, if there were 13 people in or hovering above my HB in WH I should spawn with a flamethrower, rifle and RL. If there were to be 4 or 5 then a rifle and 4 grenades would work. If the number was 7 or 8 then a RL, rifle and 4 grenades.
On smaller maps I think their should always be more than one spawn point accesible in case of baserape. Grinder is the perfect example of this because it allows the tam to avoid baserapes on small maps(rare occurence).
As far as spawn times, I think you guys had it perfect in WH. 3 seconds in the officials, 5 in PR. Instant respawn might work for this game though, because y'all are shooting for a fast paced game.
Hekseville Citizen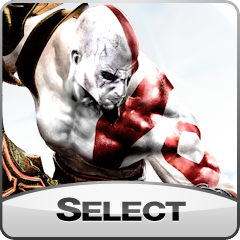 Registered: 09/16/2009
Offline
396 posts
Re: Respawning in 3... 2... 1...
Aug 12, 2011
Timer

Individual timer (preferred method) of 5 seconds appears to have the best overall effect.

No greater than 8
No less than 3

Team timer, if used works best at 10.

No greater than 15
No less than 8

Easier to adjust timers for objectives than to adjust the respawn timer to match. Typically the objective timer should be less than the respawn timer so a player cannot respawn to save an objective.

Locations

Basics in Warhawk were great

Single home base (though 2 could work, but would not exceed that)
Multiple static capture points which allowed for respawn
Mobile spawn points (APC) which have to be manned in order to be used by a teammate

Do not like any idea of a single spawn point to be utilized throughout the match.
Not a huge fan of teammate or squad leader spawn systems.

Equipment

Allow the player to select from a short list of basic weapons, from:

Close Quarters
Mid-range
Long

All pickups are lost upon death
No grenades, or limited to 1
Thank you
Hekseville Citizen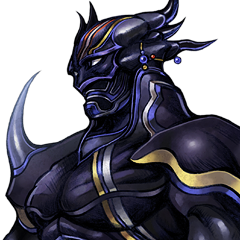 Registered: 08/24/2009
Offline
421 posts
Re: Respawning in 3... 2... 1...
Aug 12, 2011
-I love the spawn pods by the way!
KEEP -I like the way the pods give you micro control of landing spot, while the spawn screen gives you macro/micro control of spawn location.
KEEP -I prefer that if there is any timer it should count down while you are looking at the map and figuring out the exact spot you want to spawn. Specially since you see the enemies running around your base and can last second come in right above that enemy mech tearing your base up.
CHANGE 1. -I think you could drop the map screen timer to either 4 or 3 seconds, which seems plenty enough to find a spot and go.
CHANGE 2. -I think you need to reduce the death cam screen as much as possible, as from the E3 MP vids, it appears too long and is largely responsible for the 16 second delay in getting back to the action
Between the 2, I think you can get the spawn time to at max 10 seconds all together. Less time is better, but considering death cam, spawn selection, pod travelling from death to shooting, I am open to it taking as long as 10 seconds to keep all those things there.
While I haven't played yet, I am betting that once you're in it and know what to do with the pod, you'll feel that fun gamer tension as soon as the pod is flying.
Hekseville Citizen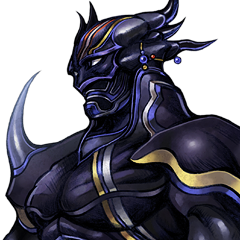 Registered: 08/24/2009
Offline
421 posts
Re: Respawning in 3... 2... 1...
Aug 12, 2011
Again.. love spawn pods. If this confuses you, please look it up.
I also want to make it clear that currently Spawn pods do show a ground target where they are pointed like B&B, so enemies can tell a pod is about to come down. If you don't get out of the way, and I mean use your Sprint, then you probably should get mancaked. I don't think it's an unfair advantage, as you can only do this in your own base area, and it does take some finesse on your part and some bad game-playing/unlucky situation on the enemies part. I found the amount of flight adjustment, and length of time for the spawn to land were pretty spot on for balance.
Hekseville Citizen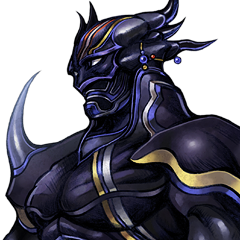 Registered: 08/24/2009
Offline
421 posts
Re: Respawning in 3... 2... 1...
Aug 12, 2011
Re: Respawning in 3... 2... 1...
Aug 12, 2011
1. Respawn Time
I liked the respawn time of WH of 5 seconds. (check poll on Starhawk(PS3) FB
I think 10 seconds would be max tolerable.
From my analysis, I was getting 16-18 seconds in this game. That's way too long and boring.
Form what I see, I wish you would at least start by getting rid of the mandatory 5 second wait (except if the person is killed at home base) such that if they push X twice after they die (one to redeploy, two to skip picking new spawn location) they can immediately start dropping from the pod. The 5 second minimum wait if they get killed at home base is fair since they will be dropping in a pod that could kill the person that just killed them.
2. Respawn Location
Like WH, we should be able to have spawn locations other than home base. Maybe they could have regions that if you build B&B on it your team can be dropped there if you die
We should still be able to spawn into APC's. Maybe they could have the 5 second minimum wait then spawn. The could call it teleport. That's still futuristic.
3. Respawn Rift Amount
I think you should get to keep all the rift you had when you die. This avoids people trying to avoid death so as not to lose rift...the same problem people have with killstreaks. This also resolves the issues of good pilots respawning without being able to purchase a plane

With the above consideration, I think when you kill somebody, you should get a constant amount of rift for eachkill
4. Respawn Equipment
Whatever you decide, I think it should remain standard and predictable. It should include the standard rifle since this is a "shooter"
You should lose the other equipment you have gathered...just like Warhawk
5.Respawn Attack Fairness
The new Mancaking appears to favor the defese too much in CTF
I would propose adding a ground shadow to the drop pod if there is not one already thus helping the offense know one is coming down (and where). If they are in a Mech or 4x4 and don't see it, fine but this would help on foot offensive people plan better and help return the balance that existed in WH.
6. Respawn and Skills
If they are only allowing one skill at a time, I think they should allow us to carry a skill "toolbox" where we can carry 3 or 4 of our favorite skills. Upon death on the spawn location screen, we should be able to switch out skills to a different skill in our toolbox
7. Respawn in the Single Player
In my poll on Starhawk(PS3) FB, 2/3's agreed with Harvard that they want no death penalty. 1/3 is a large number.

I hope they can have an option where those of us who want to feel a little scared to die too many times can have some sort of penalty like redo a wave of enemies etc. No fear = no excitement = boring...for me.
The reason this fits under respawn is because one option is to make it so when you die and you are respawning -your AI can't shoot or -more damage is done to your objective (making it harder to complete a mission) or-you lose 2 AI with each death. This would not have a maximum death amount. It would be nice to have SOMETHING as an option.
8. Respawn 4x4 Racing (If it is done)
I think if either of the 2 partners gets killed, the 4x4 should stop and they should have to wait for the drop pod to drop and land on their vehicle
the pod would explode (no damage) and their person would land inside.
this also heals the vehicle (which by the way should have super strong health in 4x4 racing...you should really have to kill one of the two people)
Cool Site: http://starhawkradio.com/blogs/
Re: Respawning in 3... 2... 1...
Aug 12, 2011
Here is an Idea... You are in the Pod for x sec onds but you can press the square to get out early right... For those that want longer respawn time DO NOT hit the square... Those of us that want to get right back to the action should be alowed to by picking spawn and launching the Pod... 3-5 sec. would be great from TOD to Pod touchdown and if you want hit square your right back into the action... So with that you can have your spawn time be 3-5 seconds to 25ish with teh countdown of the Pod...???
OTTO44
http://starhawkradio.com/