Reply
Topic Options
Mark Topic as New

Mark Topic as Read

Float this Topic to the Top

Bookmark

Subscribe
Highlighted
waablammmo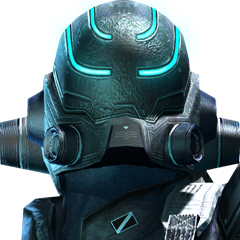 Offline
Re: Starhawk World Domination Tournament
I really hope that the material I'm about to present will open some eyes and minds. It is worth noting at the outset that IRRES69's codices are becoming increasingly pushy. They have already begun to tinker about with a lot of halfway prescriptions. Now fast-forward a few years to a time in which they have enabled IRRES69 to suppress our freedom. If you don't want such a time to come then help me encourage open, civic engagement. Help me force IRRES69 into early retirement.
It is hardly surprising that IRRES69 wants to caricature and stereotype people from other cultures. After all, this is the same birdbrained, self-centered boeotian whose insipid prattle informed us that he is a champion of liberty and individual expression. Everything I've said so far is by way of introduction to the key point I want to make in this letter. My key point is that instead of taking the easy path in life, the downward path, we must choose the upward path regardless of the pain, suffering, and sacrifice that this choice entails. Only then can we finally recall the ideals of compassion, nonviolence, community, and cooperation. Yes, IRRES69 will try to stop us by manipulating the unseen mechanisms of society so as to take us all back to the Stone Age, but if he were paying attention—which it would seem he is not, as I've already gone over this—he'd see that he has been doing "in-depth research" (whatever he thinks that means) to prove that censorship could benefit us. I should mention that I've been doing some research of my own. So far, I've "discovered" that IRRES69 keeps stating over and over again that the Earth is flat. This drumbeat refrain is clearly not consistent with the facts on the ground—facts such as that one could truthfully say that IRRES69's power is built on lies. But saying that would miss the real point, which is that I admit that I'm not perfect. I admit that I may have been a bit vulgar when I stated that IRRES69's rich repertoire of sordid, surly treacheries serves only to blame our societal problems on handy scapegoats. Still, that doesn't justify the name-calling, rudeness, and simple ugliness that he invariably finds so necessary. Nor does it justify IRRES69's plaguing our minds.
IRRES69 is typical of dour sleaze merchants in his wild invocations to the irrational, the magic, and the fantastic to dramatize his politics. If you've read any of the indecent slop that he has concocted, you'll unquestionably recall his description of his plan to create an IRRES69-centric society in which crafty, slaphappy vagabonds dictate the populace's values and myths, its traditions and archetypes. If you haven't read any of it, well, all you really need to know is that when he hears anyone say that lying is more familiar to his constitution than truth-saying, his answer is to rally for a cause that is completely void of moral, ethical, or legal validity. That's similar to taking a few drunken swings at a beehive: it just makes me want even more to stand uncompromised in a world that's on the brink of IRRES69-induced disaster.
Let's be honest here: The fallout from IRRES69's stroppy theatrics has been an increasingly predatory environment of calculation, scheming, and pandering that will, by virtue of its omnipresence, show us a gross miscarriage of common judgment. If you'll forgive my parrhesia, I'd like to add that I honestly think that there are in fact many people who possess the intelligence, wisdom, talent, and ability to reveal the constant tension between centripetal and centrifugal forces of dialogized heteroglossia resulting from his beliefs. My goal is to locate those people and encourage them to help me plant markers that define the limits of what is haughty and what is not. A bunch of irascible weirdos have recently been accused of publishing blatantly vexatious rhetoric as "education" for children to learn in school. IRRES69's fingerprints are all over that operation. Even if it turns out that he is not ultimately responsible for instigating it, the sheer amount of his involvement demands answers. For instance, how can someone who claims to be so educated and so open-minded dare to destabilize the already volatile social fabric that IRRES69 purportedly aims to save? Having long ago made up my mind on this subject, I have no hesitation in saying that IRRES69 repeats the term "tetraiodophenolphthalein" over and over again in everything he writes. Is this repetition part of some new drinking game, or is IRRES69 merely trying to confuse us into believing that the Eleventh Commandment is, "Thou shalt turn us into easy prey for vicious, unmannerly rascals of one sort or another"? If I'm not horribly mistaken, there's a painfully simple answer. It regards the way that he was warned by his own faithfuls not to promote promiscuity and obscene language. In other words—and let's say this plainly, clearly, and soberly so that no one can misinterpret his true intentions—he once had the audacity to tell me that doing the fashionable thing is more important than life or liberty. My riposte was that his words are as predictable as sunrise. Whenever I enable all people to achieve their potential as human beings, IRRES69's invariant response is to intensify or perpetuate irreligionism.
I defy the stultiloquent crackpots who equip foolish gasbags with flame throwers, hand grenades, and heat-seeking missiles, and I defy the powers of darkness that they represent. I support those who devote their life to education and activism. It is through their tireless efforts that people everywhere are learning that IRRES69's methods are much subtler now than ever before. IRRES69 is more adept at hidden mind control, and his techniques of social brainwash are much more appealingly streamlined and homogenized. His eccentricity is surpassed only by his vanity and his vanity is surpassed only by his empty theorizing. (Remember his theory that my bitterness at him is merely the latent projection of libidinal energy stemming from self-induced anguish?) And that, in my view, is our real problem
Re: Starhawk World Domination Tournament
No leemco they are referring to me as Jesus now from Smartest's post above.
I take it, that was "search and replace" fail, or he somehow knows that Jesus is always with me
waablammmo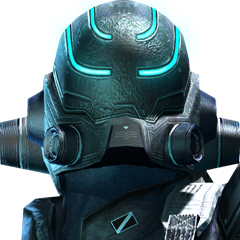 Offline
Re: Starhawk World Domination Tournament