Reply
Topic Options
Mark Topic as New

Mark Topic as Read

Float this Topic to the Top

Bookmark

Subscribe
Highlighted
5 replies 52 views Edited Jan 21, 2012
Imagine... The city is infected... Walking corpses sniff the air, flaring out anything still alive... There is only one thing keeping you from running for your life... A special little girl who holds your hand... You're not going anywhere without her.
AMY offers you a tense, innovative and immersive experience in survival horror gaming. Play two original characters who alone are desperately fragile, but united become a force capable of confronting the denizens of a living hell. Get ready to become infected.
Story Line:
In the small town of Silver City (Midwest, USA) in the year 2034, a comet strike has brought havoc on humanity and unleashed a deadly virus that has infected almost everyone. Lana has just regained consciousness in the midst of all the mayhem. The world she once identified with seems to have been torn to Hell, and most of the people she knew have now become part of a wild horde. Lana feels the virus beginning to infect her and knows she must run as far as possible to escape the nightmare. But then there is Amy, a seemingly defenseless eight-year-old autistic girl who has curious powers. Together, they must fight or run from the infected humans, demons and the military, in the hope of not only saving each other, but also the future of humanity.
From the original creator of Flashback, Amy is an innovative survival horror title. The cooperative gameplay featured in Amy is a deep and unique system that requires players to strategize in order to protect Amy and keep both characters alive. Unlike other games with a secondary character, Amy is neither a super warrior, nor a docile character that follows along. Players must use Amy's size and special abilities to their advantage by keeping her close in order to ward off the virus, and having her complete tasks that Lana can't. For both to survive, Lana must stop at nothing to keep Amy safe.
Jan 21, 2012
Looks good. Thanks for posting.
BluMakaira
Hekseville Citizen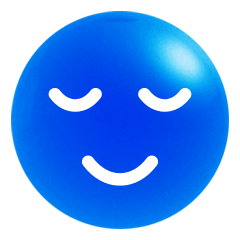 Registered: 11/21/2011
Offline
415 posts
Feb 4, 2012
Amy Info
http://community.us.playstation.com/message/36221997#36221997
BluMakaira wrote:

No problem  I'd love to hear if anyone tries it 

Hauʻoli kēia hui ʻana o kāua!

  
Has anyone bought "AMY"?
http://community.us.playstation.com/message/37316400#37316400
PlayStation Consumer Services and Technical Support: 1-800-345-7669
Twitter: @Sweet13Poison | YouTube: Sweetest13Poison | Twitch: Sweet13Poison
Welcoming Committee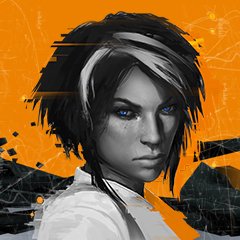 Registered: 06/14/2009
Offline
14089 posts
Feb 4, 2012
Figured I'd throw a post here too. I've got it now, I got bored of the lackluster line up so far this year and just decided to get it since there was nothing else I really felt would be any good on the store or in actual stores.
Not that I felt this would be any good based on the horrifying reviews.
It's not as bad as the reviews make out. I've seen them butcher solid games before. It's solid, not ground breaking but quite enjoyable if you enjoyed the horror genre of games during the 90's it's got better controls than those so if you can still enjoy those games as I do, then there is no reason IMO why you shouldn't like this.
I posted something rather lengthy in that other thread anyway. I'm going to do my best to make sure people don't miss this, obviously within reason, if they have jumped in around Dead Space it may be a lost cause.
Feb 7, 2012
I played through the first chapter today and I really like it.It's a great change of pace from Dead Island,Red Dead and Dead Nation.
Lookin forward to The Last of Us and Lollipop Chainsawand I'd REALLY REALLY like to try House of the Dead...omg now that looks Awesome!