Reply
Topic Options
Mark Topic as New

Mark Topic as Read

Float this Topic to the Top

Bookmark

Subscribe
Highlighted
Dead Island - A work of art ... In progress.
5 replies 258 views Edited Apr 28, 2012
A friend of mine recently has been bothering me to purchase the semi new "Dead Island," and after weeks of badgering by this friend I finally went out and rented the game. Played it for a week, and was instantly in love.
Paradise! Zombie chicks in bikini's, swords, sledgehammers and all the gore that anyone could ever ask for in a post apocalyptic rendition of a resort island! I played the game for only four days out of the seven day rental before I returned it to the video store, and proceeded to purchase my own copy.
Since buying the game I have played it a lot, and I have identified a few major pro's and con's of the game.
First off, my view of the overall quality of the game. I could describe it as "endlessly entertaining" - Which in today's gaming world is a very rare thing to come by. Something many game developers don't seem to understand is that Unlimited ammunition can really ruin any zombie game. Mowing down waves of mindless freaks with machine guns gets old - quickly. Techland really broke ground on the Ps3 introducing a combat system focused on Melee.
Starting the game with only a wooden padle you smack and bash your way up to electrifying machete's, chainsaws, molotov cocktails, swords and much much more.
In the beginning I had trouble with the control scheme, using the "Digital" fight set up resulted in a lot of smashing down on my R1. However, Techland came trough again with their own "Analog" fight type which completely changed my experience with the game.
"Analog" - Allows you to hold down the L1 trigger to aim while using the right analog stick to swing the weapon in any direction. This is a game changer.
Instead of simply swinging my weapon across their chest with repeated smashing of R1, I can now dynamically dismantle my undead victims. I can make heads fall from shoulders with the flick of a thumb. I can break both of my targets arms, or use my sledgehammer to bring a cataclysmic uppercut into the jaw of one unlucky Joe.
The graphics in this game are up to par with most other recent releases. They are not the best, releases such as Dead Space, Operation Flashpoint, and Skyrim still blow this game out of the water. The audio was overall of good quality. There was no outstandingly annoying music. The acoustics of walking trough the Armageddon struck city played over a surround sound system or stereo headphones can really set the mood for smashing skulls.. Hearing the nearby cries and howls of the infected is enough to have you treading along with your weapon at the ready !
Now, I feel like Dead Island (like most other games today) was rushed in it's development. Which is a shame, because with maybe just a few more months in development this game could have been a solid 10/10
First off, my single largest issue with the game. The servers are so unreliable, I just do not understand it. I can play almost any game online with extremely minimal connection issues, I almost never experience lag or connection loss with most other games I play. Dead Island however .. Is a Pain in the ***
Some days connection to my friends is just not possible, we cannot accept game invites Or use the Game Lobby. It is widely talked about that this game has a tendancy to "Hard Crash" your Ps3, otherwise known as a Freeze. I will attest to needing to manually reboot my system anytime the game is on for more than two-three hours.
There are more minor details in the game that I quarrel with, such as the dialog between characters you meet on the island. Some of the voice overs are not so well done, and are often repetitive. I do not like the driving in the game. It feels too stiff, the roads are narrow & covered in debris , and the vehicles are difficult to control.
Re: Dead Island - A work of art ... In progress.
Jul 8, 2012
sounds like alot of fun. i've been debating getting this title and i just may have to now, very convincing
"do not pray for an easy life, pray for the strength to endure a difficult one"
Get your Portable ID!
VanilaGorila-x-
Limit Breaker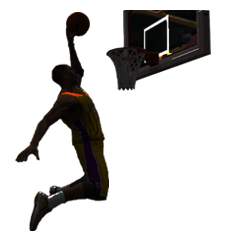 Registered: 01/18/2005
Offline
21896 posts
Re: Dead Island - A work of art ... In progress.
Jul 11, 2012
---

MMAtt702 wrote:
sounds like alot of fun. i've been debating getting this title and i just may have to now, very convincing

---
For $20 it's well worht it. It can get repetitive at times, but definitely fun and even better it's co-op.
Re: Dead Island - A work of art ... In progress.
Sep 29, 2012
I have had it for over a month and totally enjoy it. It is pretty rough around the edges but it is really wild. I will never walk across a peaceful beach the same way again. Hearing the zombies screaming in the game is still a nerve raising experience. Not many games freak me out but when that happens it gets me every time. I recommend it to everyone. Just becareful of those rough edges.
thelegendaryD
Uncharted Territory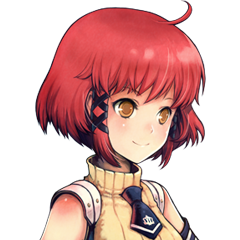 Registered: 11/23/2010
Offline
1135 posts