Reply
Topic Options
Mark Topic as New

Mark Topic as Read

Float this Topic to the Top

Bookmark

Subscribe
Highlighted
Is Survival Horror The Ultimate Campaign Rental?
2 replies 168 views Edited Feb 13, 2013
This is a discussion in response to Cliff Bleszinski's Blog Post in which he says;
''p.s. In the 60$ disc based market horror doesn't fly - it's the ultimate "Campaign Rental" that's played for 2 days and traded in and I'm sure EA knows this. When we're fully digital we'll see more true horror games coming back. (Look at Amnesia and Slenderman on PC.)''
I personally disagree. If you like the genre and the game in question is worth the money, you buy it and you keep it. Yes, a second playthrough can be less fun due to you having experienced it all already, but isn't it like that with every SP corridor game? Although it's true a lot of these have MP these days, but still... There are enough SP only games well worth the money. Just not a lot of Survival Horror's since we don't get these a lot.
I agree that the genre will probably make a bit of a come back once it all goes digital, thus costing less money for the companies which makes it easier to make a profit.
Untill that time though we have to do with the few games we get.
PlayStation MVP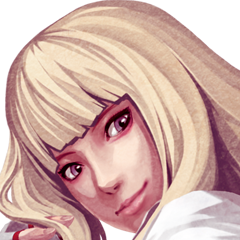 Registered: 04/26/2007
Offline
11564 posts
Re: Is Survival Horror The Ultimate Campaign Rental?
Feb 13, 2013
Also in disagreement, it's not about how long the game is that makes it worth my money. Although, literally I can't say it's ever taken me two days to finish off a Resident Evil or any other game in the genre. I've purchased a number of games in the survival-horror genre for $50 a piece, ranging from Clock Tower, the Resident Evil and Silent Hill series, over to Alone in the Dark: The New Nightmare. Much of the games I've ever bought in the genre took about a week or more to complete. Heck, I've even played through the original Resident Evil at least eleven times in a row, and more so in later years.
I definitely take my time to play through a game, but if a game is worth it I'm not sitting there looking at my watch while I play through the game. Honestly, that's not what I enjoy doing as a gamer. And although the survival-horror genre is scarce nowadays, I know that it's because developers simply shied away from making them. Why is Cliff Bleszinski criticizing a genre that he doesn't even develop for? Why not instead fill the genre up like it used to be so that sales can be found for such games? I'd really like to play another game that creeps me out, but instead the only games that seem to come close these days is action-intensified Resident Evil games I've little care to endure.
Fender Bender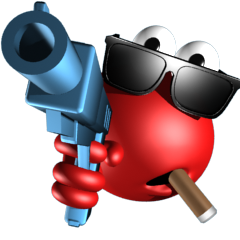 Registered: 04/17/2008
Offline
4292 posts
Re: Is Survival Horror The Ultimate Campaign Rental?
Feb 14, 2013
I haven't played many Survival Horror games, as I started playing this genre current gen. I have however since then also bought Silent Hill 2 and 3 for the PS2. For the PS3 I have played SH Homecoming, SH Downpour, Siren Blood Curse and the Alone in the Dark game. So, I don't have a lot of experience with this genre, but yeah unless you are gaming non stop these games last longer than he is suggesting. Sure they aren't exactly the more lengthier titles out there, but they certainly aren't the shortest either. Not unless you blast through the main story without any exploration.
I certainly hope we get more Survival Horror titles in the future. Funny fact, I sell most games eventually, except the more amazing ones like Heavy Rain, LA Noire, Ni No Kuni etc, but so far I have never sold any of my Survival Horror titles. It's the only genre I can say that about. I guess it makes them kind of special.