Reply
Topic Options
Mark Topic as New

Mark Topic as Read

Float this Topic to the Top

Bookmark

Subscribe
Highlighted
Scariest moment's in a horror game that made your heart race!
[ Edited ]
13 replies 674 views Edited Aug 18, 2012
"Name the scariest moment in any horror game that just made your heart race and practically jump out your seat!"
For me I have 5 top moment's In a P.C horror game called Amnesia: The Dark Descent. (Spoiler Alert!)
1. When you go around a corner and a dead body is thrown at you.
2. In one moment of the game play you find yourself in a long tunnel and an enemy begins running towards you at high speed and there is no escape right when he finally reaches you he vanishes and you find out it was just an illusion.
3. Opening up Iron maiden's you have to becareful opening them because you do not know what maybe on the inside of the Iron Maiden one time I just opened it and an enemy stuck me dead.
4. In the water Horror scene it just got my heart pumping an enemy that you can not see that is in the water you must escape it as fast as you can closing door's behind you as it breaks threw each one! In this moment my heart practically stopped when I had finally reached the end of the labyrinth in the water horror scene.
5. Saved the best for last in the game play of amnesia there is this one moment when you have to go threw this long corridor, as you do so enemies break threw the door's chasing not just one but many! There is no turning back all you can do is move forward if you are to slow you will die and begin again at your last checkpoint.
--------------------------------------------------------------------------------------------------------------------
For those who do not know Amnesia and are thinking on buying this P.C horror game below.
The last remaining memories fade away into darkness. Your mind is a mess and only a feeling of being hunted remains. You must escape.

Awake...
Amnesia: The Dark Descent, a first person survival horror. A game about immersion, discovery and living through a nightmare. An experience that will chill you to the core.

You stumble through the narrow corridors as the distant cry is heard.
It is getting closer.

Explore...
Amnesia: The Dark Descent puts you in the shoes of Daniel as he wakes up in a desolate castle, barely remembering anything about his past. Exploring the eerie pathways, you must also take part of Daniels troubled memories. The horror does not only come from the outside, but from the inside as well. A disturbing odyssey into the dark corners of the human mind awaits.

A sound of dragging feet? Or is your mind playing tricks on you?

Experience...
By using a fully physically simulated world, cutting edge 3D graphics and a dynamic sound system, the game pulls no punches when trying to immerse you. Once the game starts, you will be in control from the beginning to the end. There are no cut-scenes or time-jumps, whatever happens will happen to you first hand.

Something emerges out of the darkness. It's approaching. Fast.

Survive...
Amnesia: The Dark Descent throws you headfirst into a dangerous world where danger can lurk behind every corner. Your only means of defense are hiding, running or using your wits.

Do you have what it takes to survive?
---------------------------------------------------------------------------------------------------------------------------------------
This is the Water Horror scene that is just my 2nd scariest moment In this game enjoy the game play video
It will help you get more of a look at what Amnesia is and what it's like.
Link's so you can buy this horror game.
http://www.gamestop.com/browse?nav=16k-Amnesia+The+Dark+Descent
http://www.amazon.com/Amnesia-The-Dark-Descent-Pc/dp/B004FZ9822
I Only Post Everything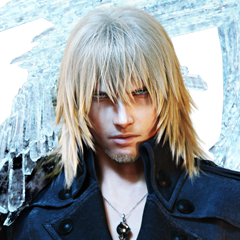 Registered: 07/08/2012
Offline
1231 posts
Re: Scariest moment's in a horror game that made your heart race!
Aug 18, 2012
Not sure. Prolly a silent hill 2. didnt make me jump but was kinda scary


What is a man? (Just look above)... "The ultimate measures of a man is not where he stands in moments of comfort but where he stands at times of challenge and controversy".
Re: Scariest moment's in a horror game that made your heart race!
Sep 12, 2012
The Fatal Frame series had alot of scary moments... especially in part 3 if the candle goes that keeps the darkness from coming this ghost comes out of nowhere and starts chasing you down and kills you instantly if you get caught. Pretty intense especially since you can only save a certain points.
I Only Post Everything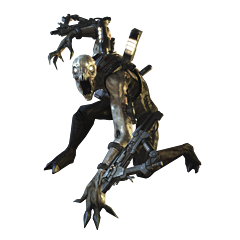 Registered: 08/10/2008
Offline
1107 posts
Re: Scariest moment's in a horror game that made your heart race!
Sep 14, 2012
Silent Hill 1 where you have to go down the dark alley and you come across these mutated "meat looking" children. I never played after that. This was very near the beginning of the game.
"Never be afraid to raise your voice for honesty and truth and compassion against injustice and lying and greed. If people all over the world...would do this, it would change the earth."
― William Faulkner
Nocturnal__Gamer
Treasure Hunter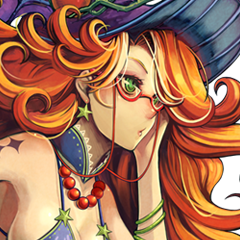 Registered: 02/25/2011
Offline
5310 posts
Re: Scariest moment's in a horror game that made your heart race!
Sep 30, 2012
thelegendaryD
Uncharted Territory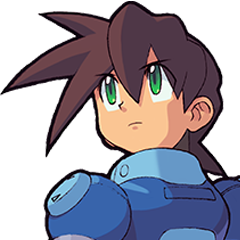 Registered: 11/23/2010
Offline
1136 posts
Re: Scariest moment's in a horror game that made your heart race!
Oct 6, 2012
Lol
---------------------------------------------------------------------------------------------------
I like waffles

Keyblade Wielder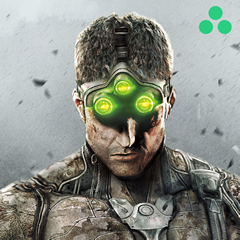 Registered: 11/19/2002
Offline
9869 posts
Lombax Warrior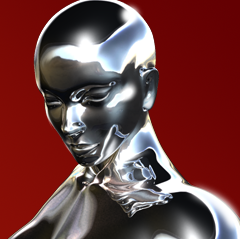 Registered: 05/06/2012
Offline
114 posts
Re: Scariest moment's in a horror game that made your heart race!
Oct 21, 2012
I was just talking about that game with a friend the other day. I had the exact same reaction you did. There really wasn't much of a plot and the gameplay was pretty bad, but, just waiting and knowing that Jason would soon come flying on the screen (with that intense music) and attack, made me anxious as hell. I think I even had some nightmares about it.
I would say another game moment that had me on edge was in Condemned 2: Bloodshot, when the bear chases you. That was wicked intense.