Reply
Topic Options
Mark Topic as New

Mark Topic as Read

Float this Topic to the Top

Bookmark

Subscribe
Highlighted
Re: best survival horror game
Hard to say. To me, the Silent Hill series wins out for its creepy atmosphere and pyschological nature, the latter of which SH2 really excells at. On the other hand, I like the story and gameplay of the classic RE games(no comment on the modern ones), as well as a couple of scary moments. I'd say that SH wins out for being consistently frightening, but there are one or two exceptionally frightening moments in RE. One is a short section in RE2 with Sherry Birkin, where the player is unarmed, and is pretty much dead if spotted. The other has to be all throughout RE3, with Nemesis. That Tyrant is overkill. It even has missiles attached to it, but it would still be exceptionally frightening without them. An honorable mention goes to Mr. X from RE2, but he doesn't have anything on Nemesis. RE2 and 3 deliver from a gameplay perspective too, with RE2's scenario system, and RE3's slight combat enhancements(like the ability to counter zombies, and the gunpowder mixing system). Game wise, an honorable mention goes to the first RE, for its "so bad it's good" dialogue, as well as the simple pick up and play nature of this title. If I want to kill zombies and complete puzzles with a decent story and a semi-creepy atmosphere, and don't want to spend too long getting too the end, I'll probably go with that game. It's hard to describe what makes it so engaging, but it has a kind of charm to it that keeps me coming back. Itchy. Tasty.
Outside of RE and SH, there's a game that I've played in the past 6 months that I like a lot. That game is Corpse Party for the psp. It has less action, but it puts more emphasis on what I think is really important in a survival horror title, and that's horror. It starts off with a group of 9 people(who get separated), and there are different chapters that focus on a different party. It doesn't end well for everyone either(that's not a major spoiler). There's a feeling of hopelessness and despair while wandering the halls of Heavenly Host, and the story is great IMHO. The game has that psychological edge to it, that really works well in a game of this nature, and it takes itself just seriously enough. By that I mean that while it's a serious horror title, there's a little bit of dark humor mixed in for good effect that doesn't overstay its welcome. It has Japanese only voice acting, but I don't mind that one bit, as someone who has taken 4 semesters of the language, and the Japanese voice cast really did a fantastic job. There's a sequel called Book of Shadows coming to the NA psn soon(not to be confused with that Blair Witch sequel). Needless to say, I'm really looking forward to it.
Re: best survival horror game
I'm on the Silent Hill 2 boat. However Silent Hill 3 gave me one GREAT scare.

List and why:

1) Silent Hill 2: It just has such a great mixture of suspense, atmosphere and story telling.
2) Resident Evil 2: By far the scariest game I've played, ever.
3) The Suffering: Another one of the best written games I've played, but something about it just kept my heart racing.
4) Condemned 2: Shock mostly, in of itself it wasn't scary but it had all the right spooks.
5) Dead Space: True story, only the first, but it does it.

Other then that, it's been a good while. I would have gone with Silent Hill 1, but it's dwarfed by the writing in Silent Hill 2. Although I am still afraid of the little kid things.
CyborgHippo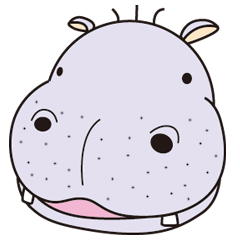 Offline
Re: best survival horror game
---

eefantasy812 wrote:


Dead Space 2

Dead Space 2 is more action-oriented that most horror games, but the scare factor and near death experiences is amazing

---
Seriously? Dead Space 2 wasn't that scary,only scary part was when he was still in that mental hospital and once you're almost done with the chapter a pipeline pops open,the necromorphs weren't anything new from Dead Space 1,and the eye examination one was pretty scary from the fact I didn't know what the hell to do.
Stage_Coach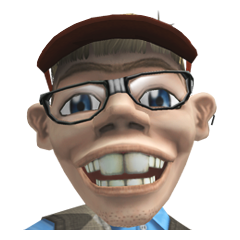 Offline
Re: best survival horror game
Resident Evil 2 for me by far. I still give it a reply every once in a while. It was just dripping with atmosphere. And it had my favorite music out of any RE game.
Re: best survival horror game
5. The Suffering (I loved this PS2 survival horror game. Great gameplay. Great story. Never played the sequel.)
4. Dead Space (great space horror that oozes with homages to "Event Horizon.")
3. Eternal Darkness (a gem from the GameCube)
2. Silent Hill 2 (it was scarier than the first.)
1. Resident Evil (the game that made me buy a PS1)
Re: best survival horror game
I have to agree with the apparent majority, Silent Hill 2. It's great in so many ways. I haven't played much of Fatal Frame series yet, though I have the first 3 - I only play my PS2 rarely these days - but it's really good so far. The first few Resident Evil games were scary for me mostly because of the fear of running out of ammo
. I prefer the type of scare that these other games gave me, more due to the atmosphere. Dead Space was creepy but not particularly scary for me, but sometimes the "jumpy" kind of scares can be fun, too.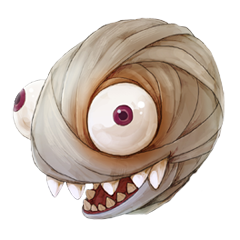 Offline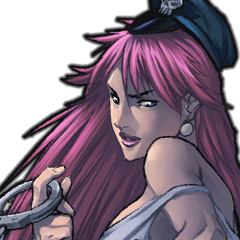 Offline
Re: best survival horror game
I'm a huge fan of the older Resident Evil entries; titles I enjoyed were RE1,2, 3 & code Veronica while the rest I did not consider 4,5 & 6 survival horror as they were more action oriented. Oh, I can't forget the outbreak series as those were more like cult classics back on the PS2. Operation Racoon City was decent when it came down to the concept but delivery was pretty bad, I still liked it but I do know and can admit that it was one of the worse entries to the series. We could do with some actual remakes instead of the others that had HD remakes and still looked the same... so with this being said I would have loved to have tried titles like Silent Hill or Dead Space or even that zombie arma mod on PC but I gotta move forward, if the opportunity arises I will try them though.