Reply
Topic Options
Mark Topic as New

Mark Topic as Read

Float this Topic to the Top

Bookmark

Subscribe
Highlighted
Gameplay question
41 replies 723 views Edited Jun 5, 2013
I...am pretty sure there is a demo out now. Right? If not, one comes soon i think. I just watched a multiplayer video and all of the shooting was done on the right. I know that in uncharted you could switch the camera to the left, but then the next time you enter aim mode it was back on the right shoulder.
So, in the last of us, does it stay on the left after you change or is it like in Uncharted? Hopefully they didnt make the same ridiculous mistake they made in Uncharted.
Re: Gameplay question
[ Edited ]
Jun 5, 2013
Wait, wait. Theres still hope for an option to change the setting. Sorry, ND, i didnt mean that. I still love you for now.
But really, if there isnt an option, include one real quick before release so you dont make another silly mistake.
Re: Gameplay question
[ Edited ]
Jun 5, 2013
I despise when games games stay over the left shoulder when you switch to it.
It's actually a game breaker for me, and one of my biggest gripes with games like Uncharted 1, RDR, etc. Thank god it defaults back to right shoulder.
Although I realise that as much as I despise aiming over the left shoulder, you despise the right should, so...
What they should have, is in the options menu, a choice to default to right or left shoulder. Then they could please both crowds.

But the worst is when it stays over the shoulder you last used. I can't stand that. My OCD would make me feel obligated to manually switch back to right shoulder every time before lowering my gun, which is just tedious.
Jun 5, 2013
please ND .... for the love of god and all that's holy, please add the option.... I do not want to see a daily Shoulder swap thread on these forums
-------------------
Iceyfire's youtube
Jun 5, 2013
Exactly. People are different. I mean, you're really, really wrong about that. But you have the right to be wrong. Thats why there needs to be an option. Ive been wanting this is uc2, and they keep ignoring me. I wanna find out who made the decision to stick the camera on the right and frame him for possession of cocaine and then take a poop on his patio.
PlayStation MVP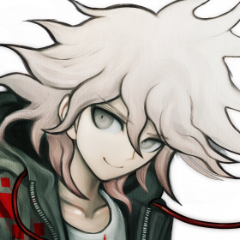 Registered: 12/06/2011
Offline
19179 posts
Jun 5, 2013
It's the same deal as Uncharted. I'm sorry you feel so strongly against aiming to the right, even when the camera makes the default right feel so natural.
I'm hoping there's a shoulder switch, as I haven't seen any shoulder switching so far. If it isn't there (which I can't see it NOT being there), then you might be pretty disappointed in the lack of such a small feature.
Jun 5, 2013
Oh, way more than one a day. Theyre ruining a perfectly good game, all because theyre too **bleep** lazy to add some **bleep** gameplay options.
But, no, they wont make the same mistake. All decent online games have a lot of gameplay options. They wont do it again, no way.