Reply
Topic Options
Mark Topic as New

Mark Topic as Read

Float this Topic to the Top

Bookmark

Subscribe
*Spoilers* Roughly 90 minutes in
[ Edited ]
2 replies 156 views Edited Jun 15, 2013
*Slow clap* Amazing Naughty Dog, just amazing. The Last of Us is a breath of fresh air (minus the cordyceps lol) from the Uncharted series. This game is punishing, yet so **bleep** addicting.
*THIS IS WHERE SPOILERS START*
I've seen the intro to the game (I may say it's definetly a tear jerker), then it throws us 20 years into the game. I've met Robert with Tess, and had a few scuffs with his goons. Nothing too hard, tense, but not too hard. Then we met with Marleen, a firefly. She took us to Ellie, which I then had to take Ellie to Joels apartment, then escort her to The North Tunnel, along with Tess.
After we got out of the quarantine zone, we were unexpectedly jumped by a few military grunts. They scanned us, and that's when we found out Ellie was infected! Our argument was cut short due to a military truck, who the guys that jumped us obviously called in. We had to run, and run, untill we found ourselves right beneath the military patrols who were looking for us. Carefully, and swiftly we avoided the spotlights, down into the sewer we go.
Right after we got out of the sewers, I was thrust into 'The Outskirts' section. After clearing that we found ourselves in a metro, or underground railway, but we weren't alone. Clickers lurked in the area we were in. I threw a bottle, and lit them ablaze with my molotov that I had picked up from a dead firefly not too long before entering the metro. Two more clickers came around the corner, and me, and Tess opened fire. We killed one, then the other grappled me! I quickly shived it in the throat, only to find myself grappled by another, I shived him as well! I cleared the metro from the two remaining runners, and one clicker. We had gotten out to the surface.
Once to the surface, we come to a truck blocking the road, and it's too high to climb. Our promotional $50 off headset had picked up runners moaning in the building to the left of me. There were three, but they were easy to strangle, seeing as how they were all facing the ground. I grabbed the dresser, and we slid it over the truck, and got on top. Once on top, my brother wanted to play haha
*SPOILERS END HERE*
Over all it's a wonderful expierience, and I can't wait to continue! There's my queue, gonna go watch my brother on his playthrough! I'll continue my review once I get more game time in!
My settings
Difficulty: Easy
Listen Mode: On
Brothers settings
Difficulty: Normal
Listen Mode: On
Uncharted Territory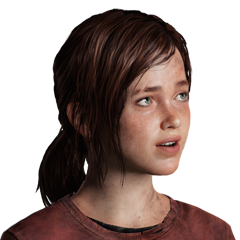 Registered: 04/12/2013
Offline
1626 posts
Re: *Spoilers* Roughly 90 minutes in
[ Edited ]
Jun 15, 2013
---

Cimbom19855 wrote:


How are you able to shiv a clicker? From my experience once they get hold of me, am done..

---
If you play on easy, you dont need to upgrade through supplements. Any other difficulty you play on, you have to collect supplements to unlock, 'Shiv Master' which is 75 supplements, and that unlocks the ability to shiv clickers once they grapple you.