Reply
Topic Options
Mark Topic as New

Mark Topic as Read

Float this Topic to the Top

Bookmark

Subscribe
Highlighted
LoU Multiplayer bug player freezing for no reason
66 replies 4014 views Edited Jun 16, 2013
So I m running around playing a mp match and the character freezes. I can still move the camera around but no other commands work. Can still push start and use the stick to navigate score screen so its not the controller. Character stays frozen for 10 seconds or more sometimes for longer. And then I can walk around again. Its not lag. Its a freezing of the gamee and inputs. Its the worst when hunters are attacking and your on a mission and your whole survivor count gets wiped out because the consequenes for failing is a 100% wipe out of the survivors you ve spent 8 weeks in game collecting and you gotta start your faction count over. Please fix this bug. I lost my 78 survivors and two days of grinding. Almost had the skull face cover.
Uncharted Territory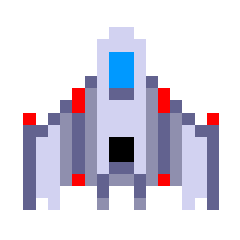 Registered: 11/28/2008
Offline
1846 posts
Re: LoU Multiplayer bug player freezing for no reason
Jun 16, 2013
I saw elsewhere Evan said it was lost packets.
But my connection still manages to keep my friend, and enemy working fine leading to my death and the sense of being cheated into a death.
Surely if there was a disconnect then the enemy would freeze as my connection would lose?
Doesn't make sense for me to freeze and every one else being able to take advantage.
I'd rather be kicked than to have to sit and play through a game where I freeze for minutes at a time when close to enemies.
Re: LoU Multiplayer bug player freezing for no reason
Jun 18, 2013
I get this way too often. I can't even play the game online so all of my survivors are dying off because I can't finish matches.
Anybody can be everybody else. If it's morally right, it's the right thing to do.
Re: LoU Multiplayer bug player freezing for no reason
Jun 18, 2013
You guys should all post your connection speeds so that the thread is more informative.
The character freezing issue is, I'm guessing, an anti cheat measure designed so that the player cannot take advantage of a lagged connection, but it's obviously extremely strict/touchy this time around.
My connection is a 4mb down and 1 mb up according to my phones speed test app, and my ps3 is wired directly to my modem.
Also, I should note that as of today I have not experienced any freezing whatsoever, when it was extremely bad over the weekend(when I was the only one using my connection). What hell.
But I still feel for you guys.
Re: LoU Multiplayer bug player freezing for no reason
Jun 23, 2013
Yeah it's happened to me too, only on university though and it would happen a few times between 10-15 seconds apart. Be good if someone could fix this.