Reply
Topic Options
Mark Topic as New

Mark Topic as Read

Float this Topic to the Top

Bookmark

Subscribe
Highlighted
Tomb Raider Signature Contest March 2013
[ Edited ]
32 replies 2358 views Edited Feb 25, 2013
Welcome to March's Tomb Raider Signature Contest!
Put your image editing skills to the test and show us what you can do! All members of the PlayStation Community Forums are eligible to participate in our monthly signature contests. Carefully read the instructions and follow the rules.

This month's theme: Tomb Raider. Later this month this video game from Crystal Dynamics will be released. Use this contest to show everyone how passionate you are about this video game. Your signature may contain any of the characters, environments, themes, and concepts in Tomb Raider whether they appear in the single player campaign or in the multiplayer. Have fun with this contest and show your fellow forum members what you can come up with. Create a signature for this video game and submit it before the deadline. All Tomb Raider signatures that appear to be working with this month's theme will be accepted provided that they are appropriate and adhere to the rules. Inappropriate signatures will not be accepted.
Entries this month will be due on March 23rd at 11:59 PM Pacific. Users are allowed one entry. A poll with the entries will be posted provided that there is more than one entry for this contest and voting will take place for one week after the due date for all submissions.
Have fun!
---
SUBMISSION FORMAT

All submissions are to be made in this thread. Please include the following information in your post:
Username

Signature URL


Signature Image
RULES AND REGULATIONS

Please follow the submission format outlined above.
Signatures must be appropriate and follow the Rules of Conduct.

Only signatures that clearly take advantage of the theme this month will be accepted.

Keep your signature dimensions reasonable or your submissions might not be accepted.

Try

to work within these signature dimensions for your entries: 500px wide by 150px high.
DO NOT submit signatures that you did not create (i.e., signatures that were created for you).
Only ONE entry per user per contest will be accepted. Please only post the final version of your signature.

DO NOT wait until the last minute to make your submission.

A poll will be posted on the due date.

DO NOT vote for your own signature and DO NOT ask other individuals to vote for yours.
CONTEST WINNER

I will announce the winner of this signature contest here in this thread when the poll closes.

The winner of this contest will be given a special Tomb Raider forum rank for one month.
The PSN ID whose forum rank will

temporarily

change will be the one used to make the contest submission.
Only forum members with regular ranks and rank shields are eligible for this reward.
---
NOTE: If you fail to follow the rules in any way, shape, or form then you may be disqualified from this month's signature contest.
Twitter: @Sweet13Poison | YouTube: Sweetest13Poison | Twitch: Sweet13Poison
Re: Tomb Raider Signature Contest March 2013
Feb 25, 2013
http://i1303.photobucket.com/albums/ag157/paulcabral82/Signatures/LaraSIG_zpsd0e8cc5c.jpg
Here is my entry. Good luck to all!
the_original_se
PlayStation MVP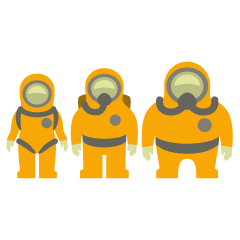 Registered: 12/28/2006
Online
33791 posts
Re: Tomb Raider Signature Contest March 2013
Feb 25, 2013
Re: Tomb Raider Signature Contest March 2013
Feb 25, 2013
darknovaxp
http://fc03.deviantart.net/fs70/f/2013/056/c/4/tomb_raider_signature_by_supernovaxp-d5w8102.png
To teach is a moment's superiority; not to, everlasting.
Fabulous!
Re: Tomb Raider Signature Contest March 2013
Feb 26, 2013
Username: spyder_21
Signature URL:
http://www.customanddesign.com/misc/TombRaiderPSContest.png
Here is my entry, and good luck to everyone.
I made this, want one for yourself? PM me
Uncharted Territory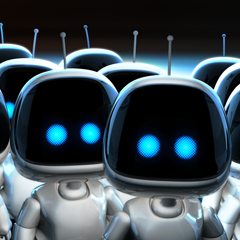 Registered: 06/21/2008
Offline
1419 posts
Re: Tomb Raider Signature Contest March 2013
[ Edited ]
Mar 1, 2013
Re: Tomb Raider Signature Contest March 2013
Mar 1, 2013
---

SinDaFella wrote:
Id: SinDaFella URL: http://i1291.photobucket.com/albums/b558/BigAlLovePal/LarasEyes_zps3ca58f19.gif Good luck to one and all.

---
I cannot place your signature into the poll at the end of the month if you move or delete your image.
Twitter: @Sweet13Poison | YouTube: Sweetest13Poison | Twitch: Sweet13Poison
Uncharted Territory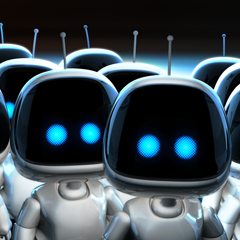 Registered: 06/21/2008
Offline
1419 posts
Re: Tomb Raider Signature Contest March 2013
Mar 1, 2013