Reply
Topic Options
Mark Topic as New

Mark Topic as Read

Float this Topic to the Top

Bookmark

Subscribe
2 replies 254 views Edited Jun 5, 2013
After I finished at the top of the radio tower, I slid down the hill as the crashing plane came down after me. When this whole scene was over, I don't know what I did, but I ended up going straight to the Shanty Town?! Any idea what I can do, if anything, to get back on track? It won't let me reod the scene, of course, and there is nothing in the "fast travel" list for me to go to; it goes from the base exterior directly to the shantytown!
PlayStation MVP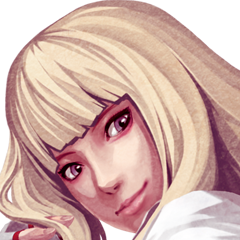 Registered: 04/26/2007
Online
11406 posts
Jun 7, 2013
Is the game supposed to place you in Shantytown at this point? Here's what I've found from the walkthrough, what you're supposed to do when the plane hits, and what you're to do after that:
Start a Signal Fire
---
Head down the zipline and follow the path to some fuel tanks and turn the valve and then head into the nearby building to gain the Fire Striker tool. Start a fire and head back to the fuel and light it up for a scene. Lara will find herself falling down a steep cliff with the plane crashing behind her. Controlling Lara, navigate around the obstacles and when you reach the bottom quickly press Sqaure/X to hang on, but just when you think it is safe the plane will come hurtling toward you. Quickly jump to the adjacent area and gain 100 XP.
.
A Road Less Traveled
.
---
Find a Way Back to the Mountain Village
---
This section is mostly platforming, so there is little to say because it will depend on your reflexes to complete. Simply keep moving forward and jump to banners and adjacent buildings. When you land, the poor pilot will be killed by a Solarii and you will have to finish him off. Once you are free, grab the Salvage in the netting to the left and then continue to the Cliffside Vista Base Camp, where you can hear Lara's Journal: Unnatural Storms. Proceed a bit to get a radio from Roth and gain the 100 XP
Re: Tomb Raider glitch?
[ Edited ]
Jun 7, 2013
Yeah, according to a walkthrough, you should go through the cliffside village, mountain pass, and chasm monastery before you get to the shantytown!
Oops! nevermind, I did see some of these places; they just were quick and had nothing of value to find!
Thanks anyway, though!