Reply
Topic Options
Mark Topic as New

Mark Topic as Read

Float this Topic to the Top

Bookmark

Subscribe
Sweet Tooth Code STARHAWK
2 replies 115 views Edited Jul 31, 2012
Hi guys, just wondering if anyone has a sweet tooth code they might want to donate? Thanks.
Re: Sweet Tooth Code STARHAWK
[ Edited ]
Jul 31, 2012
How long have you owned the game? Have you played it enough to say, " This game is awesome! It is so awesome that I want to stand out in-game with a sweet tooth skin, as soon as I can find someone who cared so little about the game after playing it, that they didn't even bother with the skin!"
What I'm saying is, you can have mine if you haven't got one yet.
I bought Starhawk when I was getting a bit burned out with TM, when I got back on the ball with the new job, after seeing the gameplay and hearing good things about it.
I've had that game for about 2 months, and played it for a week, trying to feel the immersion, but there isn't any. I felt like I wasted $60.
In TM, when I die, I'm still having fun. When I die in Starhawk, I have to figure out which building isn't up to better our chances of winning, and had to worry about being ran over by a guy on a sidewinder, while starting out with what seems like an assault rifle, but is more like a peashooter that has practically very little value in-game. I guess overall I didn't find the "relying on buidings to win" an immersive experience.
I know you didn't ask for my opinion, but I found Starhawk quite boring for what seemed to be chaotic at times. I really did want to enjoy it, after all, I did pay full price for it.
I Only Post Everything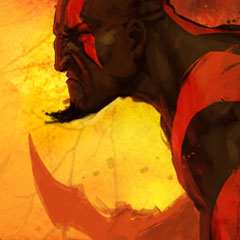 Registered: 12/21/2011
Offline
865 posts
Re: Sweet Tooth Code STARHAWK
Aug 1, 2012
As someone who has over 150 hours in Starhawk, I can see how you would initially come to those conclusions, the amount of options this game provides, and the skill disparity among its players can seem overwhelming––however, once you get beyond the learning curve you may find a totally different experience. One of the things that I really like about this game is the number of options it provides, the number of ways to approach a problem, and the crazy scenarios that can come from them. I like this aspect so much that I created a thread about it (you'll find out how to transform the rifle from a peashooter to killin-machine here as well): http://community.us.playstation.com/t5/Starhawk-General/Interesting-amp-Efficient-Tactics/td-p/37494...
Now, I can give you a whole host of awesome scenarios and fights I've had in this game...but if you're really interested you can check it out for yourself (I would recommend zones). I'm not saying this game is perfect, because it has issues, the BIGGEST being the unbalanced teams where super-soldiers are stacked against a team of noobs...BUT this will be addressed in the next update (next week approximately) along with the free-map update.
So to your original question: Yes, I can say this game is awesome, so awesome that I want to stand out in-game with that sweet tooth skin.