Reply
Topic Options
Mark Topic as New

Mark Topic as Read

Float this Topic to the Top

Bookmark

Subscribe
Highlighted
Twisted Metal - online tuning update 10/18
58 replies 603 views Edited Oct 20, 2012
Hello all,

Yesterday evening we pushed out some tweaks for a few of the vehicles. These were based on community feedback and what can be adjusted without patching the title.

Weapons:

Concern: Talon/Sweettooth Megaguns too powerful.

Greatly reduced the homing value for Talon/Sweettooth's airborne megaguns. Please try out both of these vehicles and see if this is enough to make them more balanced.

Concern: Napalm is too weak

Increased the damage on Napalm for direct hits, slightly increased it for nearby hits. Please try out this weapon and see if you feel it is better or too much.

Concern: Ricochet is too weak

Slight increased the base damage and greatly increased bounce damage. Note, the bounce damage bonus is only awarded if it bounced a single time. More than one bounce returns it to the base value.

Concern: Remote Bomb's homing is too good.

An adjustment was made to reduce its ability to home in on the target once fired, but we weren't seeing much difference in our preliminary tests. Please try using this weapon and see if you notice a change. There doesn't appear to be many available options for tuning this weapon without a patch.

Vehicles:
Shadow:

Reduced his Primary Special direct hit damage and the AoE damage.
Reduced the damage of the Stage 2 damage on his Alternate Special.

Note: We are unable to adjust the size of his AoE without patching the title. With that in mind, please provide feedback on his specials at these adjusted levels.

Death Warrant:
Increased his HP to 200

Vermin:

Increased his HP to 210

Crimson Fury:

Significantly increased his energy regen rate.
Please reply to this thread with any feedback regarding these specific changes.
Thanks!
wreckastowe
Santa Monica Studios Developer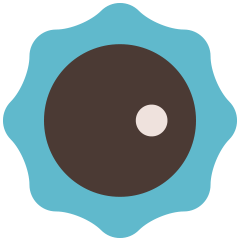 Registered: 05/15/2012
Offline
146 posts
Re: Twisted Metal - online tuning update 10/18
Oct 20, 2012
Shadow's problem has always been the blast radius, but if the game won't be ever be patched per se then I guess this will have to do. The other big problem is remote bombs, I'll check that out later when I hit the game.
Re: Twisted Metal - online tuning update 10/18
Oct 20, 2012
Game is FLAWLESS to me! Your team doesn't get enough credit! Thank you
Any word on dlc? kickstarter? Any good news will do! Sorry,im a twisted metal junky!
Re: Twisted Metal - online tuning update 10/18
Oct 20, 2012
I love the new adjustments. Good job.

Only thing left on shadow is his ALT direct hit damage. Right now its 60/70, should be 40/50 if that.

Please let us know if that is possible. His ALT is what most shadows use, 3 of those saved up is a whopping 210 damage.
Re: Twisted Metal - online tuning update 10/18
Oct 20, 2012
Thanks for the tuning and everything looks good except I would drop the napalms to 45 and the remote bomb thing didn't help at all.
Uncharted Territory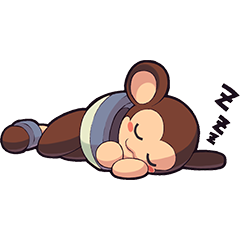 Registered: 04/02/2011
Offline
1803 posts
Re: Twisted Metal - online tuning update 10/18
Oct 20, 2012
Good Job on these corrections.
Unfortunately, I understand that remote bombs need a patch upgrade as well to fix the instant lock-on through walls, so could you do something to limit the weapon's availability instead?
Perhaps make the damage somewhat smaller like 40 or at least increase the respawn rate for the pickup in general so that you'd need to wait longer. Then maybe we won't have that many of those being abused.
I tested it out and it seems that the tracking makes it much worse since it moves it faster. From map to map because it teleports it now when it makes contact with the ground.
I don't know if it is possible to completely remove the tracking, but that is the best option concerning the lock-on with the remote bombs.
Other additions look great, and Shadow's ability to dominate has been slightly dropped.
There's also one other issue I have with this game, and that's Reaper's RPG. Could you please return it to the original damage values it once had. I don't feel like the 120 maximum and 60 close are fair at all. I can provide videos of why and all, but honestly it can be cheap as anything in this game because of Reaper's other attributes. You can't take away those, but you can remove about 40 damage off his charged so that's much weaker and return the other back to 40 or so.
A perfectly balanced RPG will be 40/80 in terms of fully-charged status.
I really like the Ricochet changes, and have had my pleasent time adjusting to them. They really allow you to increase more offensive ability in this game. Thanks for that.
Although I feel the Napalm is a little too strong. As you do have 2 per pickup. Which makes hitting large targets easier.