Reply
Topic Options
Mark Topic as New

Mark Topic as Read

Float this Topic to the Top

Bookmark

Subscribe
Highlighted
Re: Is UC3 worth re-getting?
[ Edited ]
---

xxBLiTZKREIGxx wrote:
Oh you're reffering to 3rd party games via component cables. I thought you were talking overall graphics.Because we all know Sony exclusives trump 360 exclusives.

I'm not bashing 360. Its good.

---
No, no, no i'm not a PS3 or XBOX fanboy. I agree with you PS3 exclusives are top notch, and that's why this time around i'll only be buying a PS4 instead of both consoles like I did last time. I've already reserved 3 PS4 exclusives
Re: Is UC3 worth re-getting?
I honestly wouldn't suggest it solely because of The Last of Us. I'm quite certain that TLoU will have a similar multiplayer to Uncharted's, but will be new and fresh, while Uncharted 3 is 1.5 years old. If you got bored of the multiplayer before, then you probably will now. It has changed, but its gameplay and style are still the same.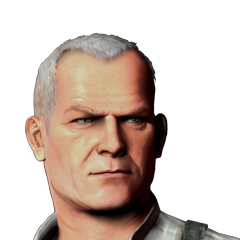 Offline
Re: Is UC3 worth re-getting?
Why are you asking us why you should re-get UC3- Okay, I'll tell you something very important that you yourself have to make the decision.
UC3 seems like it changed, but it *didn't*. Not a single bit. If you hated it before, there's no diff now.
Hardcore Mode and Raffica enthusiast; former CEO of Obey Manufacturing, Los Santos, SA; Second Wave Agent specializing in medical training and CERA-JTF EMT
Re: Is UC3 worth re-getting?
---

K1LL1NG_SPR33_99 wrote:
If you want good graphics, get a PC /end thread

---
Unfortunately yes, I just don't have that kind of money. And to any PC gamer, any console gamer is a "casual."
-------------------------------------------------------------------------------
Wipe that smile off your face and get your tryhard face on!!!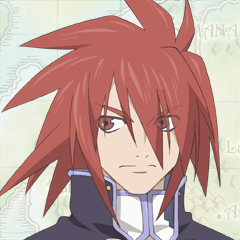 Online
Re: Is UC3 worth re-getting?
It's not worth re-getting it unless ND brings back the summer beta mechanics. (basically UC2 MP mechanics!)
------------------Join my GTA V crew "ND forums"!-------------------
Re: Is UC3 worth re-getting?
If I was you, I wouldn't buy Uncharted 3.
If I was you I would buy a long lasting Multiplayer game like Battlefield 3, and play it until PS4 comes out.
Re: Is UC3 worth re-getting?
It's up to you. You wouldn't get much of a positive response here anyway since most people here are **bleep** at ND and downright hate the game. What it comes down to is if you really want it or not...
Oh, I'm just leaving. -Best Uncharted character ever