Reply
Topic Options
Mark Topic as New

Mark Topic as Read

Float this Topic to the Top

Bookmark

Subscribe
Highlighted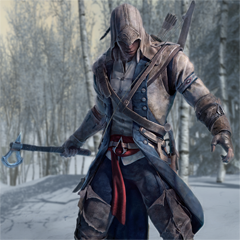 Offline
Re: Uncharted 4 wishlist.
12-player Competitive Multiplayer: This would be awesome. I was surprised this wasn't in UC3 because of the Buddy system. With only 5 players, someone is left without a buddy. Also with 12 players, we could have 4v4v4 3 team deathmatch.
Maps: Less re-used maps. Only bring the most popular ones like Chateau,Plaza,etc... Also, all new maps should have some kind of dynamic element to it. All maps should be either exclusive to MP (not re-used SP areas) or revamped old maps.
Make some maps geared towards Deathmatch variants (asymmetrical, prevent camping,etc...), while others could be objective based (symmetrical).
Levels: No more Legacy levels. Instead, there should be a leveling system similar to UC2. I think it is better than Legacy and it means there will be better "level-based" matchmaking.
Buddy System: I love the Buddy System and I think it should return. Your Buddy should be able to give you ammo. You should also be able to see whoever your buddy's targeting.
Blindfire: There shouldn't be a reticule when blindfiring, like in Gears. Also, there shouldn't be aim assist.
Assists: In Battlefield 3, when you make an assist, the amount of points you get equals the percentage of health, you took away from the enemy. A similar system should be used in UC4:
If you deal 0 to 12.5% of damage, you don't get anything.
If you deal 12.5 to 37.5% of damage, you get $25.
If you deal 37.5 to 62.5% of damage, you get $50.
If you deal 62.5 to 99% of damage, you get $75.
Better customization: Follow Luxis' thread and don't put stats to items and don't reset the the custom skins everytime we change for another skin.
4-player Split-Screen
Separate Hitboxes
Same Graphics as the story mode.
Dedicated Servers
Matchmaking: Just copy absolutely everything from Halo Reach's matchmaking system. EVERYTHING!!! Since Bungie help you guys out with Uncharted (you guys should really release vids on how other developpers help out on Uncharted), you should ask them if you can just copy Halo Reach MM system.
Mercenary: There shouldn't necesairly be a Mercenary mode. The MM system should be able to see how many people are in your party and put you in a suitable game.
Store: NO MICROTRANSACTIONS AT LAUNCH!!!
Groups: We should be able to create groups similar to crews in Max Payne 3. We should be able to customize the groups's emblem (and have it on your char), organize Group battles and have rival groups.
Map Editor: Have a map editor similar to Forge in Halo. Allow us to edit default maps by adding weapons, turrets, closing off routes,etc...
Custom Games: Give us the same amount of option as in Halo games (best custom games in gaming). We should also be able to use bots in custom games.
Respawn Times: I think we shouldn't have to wait 10 seconds before respawning. I don't think a lot of people would like instant respawn since a lot of people here seem to hate everything related to CoD, even the good things, but 3 seconds would be perfect.
Power Plays: Either remove them or make them based on Badges of Honor in UC2 (Half Clip, Slow Reload, Less Ammo, etc…)
Power Weapons: I think power weapons should spawn at random locations and times during matches. Players with Power Hunter (I think that's it's name) at a certain level should be able to see their locations a few seconds before they spawn.


Challenges: UC4 should have daily and weekly challenges similar to Halo 4 but still have missions.
BotZone: It would be cool to have a BotZone like in KZ3 where we could use max-leveled characters to train against bots, practice different maps and preview future unlocks. We should be able to bring our parties in BotZone.
Medal Kickbacks: No more Power Weapon Kickbacks.
Boosters: No cheap boosters like Revenge.
Announcer: Less annoying one this time. Make him (YES, HIM) similar to the Halo one (the best one ever). Better yet, make Kevin Butler the announcer (a man can dream).
Testing: The game should have extensive pre-launch testing. That way we'll have less weapon balance issues.
Machimina: This was a really fun mode in U2. It should make a return, but with some adjustments. We should be able to change our characters animations like U2 (Stealthy, upright, etc…). It would also be cool to see sort of a "level editor" added to the map. Here we could add different types of weapons to the maps. Say one map we'd like to make a video on doesn't have the pak 80. We'd be able to spawn a pak 80 for the video. This would be a great mode for UC4. It would help us bring so much more fan generated content to the uncharted universe.
Cinema: Cinema should have a "Highlight Reel" option that would automatically put together two minutes of the player's best moments in a match.
Treasures: Make them more frequent and remove Just Cash. Or have Just Cash but only when we would've gotten a treasure we already had.
PLAYLISTS
COMPETITIVE
Team Deathmatch
Classic Deathmatch
Multi-Team Deathmatch
Free-For-All
Plunder
Elimination
Domination
King of The Hill
ARENA
Arena should be a skill-based playlist where players are ranked according to their individual performances in matches. The playlist would contain deathmatch-related game modes. Depending on their performances, players would be put in different leagues (Bronze,Silver,Gold,Platinum).
Team Deathmatch
Multi-Team Deathmatch
Free-For-All
Elimination
COMMUNITY
The Lab
Team Deathmatch(the following should be voting options alongside the maps)
-RPGs only
-Shotguns only
-Grenade Launchers only
-Pistols and Grenades only
-Snipers and Pistole only
-Mag-5 Shootouts
Deathmatch(the following should be voting options alongside the maps)
-RPGs only
-Shotguns only
-Grenade Launchers only
-Pistols and Grenades only
-Snipers and Pistole only
-Mag-5 Shootouts
COOPERATIVE (should be 4-player)
Co-op in general should allow every player to have his own difficulty, like in Gears of War. Melee should use the same system as the SP mode. It should also use the advancements from the campaigns and look exactly like it. There should also be an Aggro system, like in Army of Two (without the bar of course). For those who don't know how it works, it means that one or two players could draw the attention of enemies thus getting all the aggro. Meanwhile the third player can flank the enemies. Another example would be if there's Player 1's down, Player 2 could draw the Aggro, letting player 3 revive player one.
Downed State: In Co-op, when you lose all your health, you become downed. In this state you can't do anything besides hoping somebody will revive you. I think in this state, we should be able to use our secondary weapon to cover our allies while they rush to revive us. Here's situation where I think that would be useful:
Let's say you're downed and ally rushes to revive you but a choker grabs him. It would be awesome to be able to shoot the choker, allowing your friend to revive you.
Adventure: In Halo 4, the co-op mode (Spartan-Ops) will launch with a few missions and then more missions will be offered to players every single week for free for 10 weeks (which forms a season, more seasons will likely be released as DLC). Each season corresponds to a story, a campaign. The first season is free and then users pay future seasons. I'd love to see a similar system in UC4. Adventure should also have more platforming and puzzle-solving elements. Also, it would be awesome to have SP quality set-pieces in Co-op. The Adventure story could even be based around the comics or the books so that people who only play the games would know the other Uncharted stories.
Survival 2.0: Survival 2.0 should be a 4-player co-op wave-based mode. When playing a custom-game, the host should be able to save the game, allowing the players to resume at the same point at a later date. It would use the following enemy types:
-Pistols (would start with .45 Defenders, then Para 9 and have Arm Micros)
-Burst enemies (would start with Raffica pistols and then have G-Mals)
-Shotgunners (Pistole, Sawed-Off and then SAS-12)
-Long gunners (AK 47, M9)
-Snipers (Tau Sniper, Dragon Sniper)
-Hammers
-RPGs
-Juggernauts
-Chokers
-Descendants
-Guardians
-Yetis
-Crossbow
-Resin Bombers
Players would start with a basic AK 47, a basic Para 9 and a grenade. There would be weapon depots (where you'd buy and mod weapons and buy grenades) and booster/kickback depots (where you'd buy regular or paid boosters and kickbacks). The Players would earn money by killing enemies and completing challenges. Every 4 wave, there should be a challenge (get x headshots, melee kill x enemies, etc.) that players in the team should contribute to. When completing a challenge, players should be rewarded with money, weapons, ammo, etc.
Every tenth wave should be a boss wave. Bosses would be:
-Helicopters
-Tanks
-Group of Juggernauts
-Group of Kickback Bosses
After completing a Boss Wave, players would get points as if they had completed a game of Survival. They can then leave and the progress earned after the last boss wave won't count.
After every boss wave, there should be a Djinn transformation given to the enemies when they die with different bonuses:
-Wave 11: More health since they transform after dying (Djinn with yellow fire)
-Wave 21: Bonus of previous wave + 2x more accurate (Djinn with yellow/orange fire)
-Wave 31: Bonus of previous waves + 2x more damage (Djinn with orange fire)
-Wave 41: Even more health, 2.5 x health, accuracy and damage (Djinn with red fire)
Whenever a player is downed, he should be able to use his secondary weapon. If a player dies, he has the option to wait until the end of the wave or buy himself back into the game. If all the players are dead at the same time then the game ends.
Finally, allow us to choose which faction to use in this mode.
Survival Maps: The Survival maps shouldn't be the competitive maps because those are built with PvP in mind (camping, spawns,etc...). Instead, Survival should have it's own maps like Zombies and Firefight.
The Lab: That right. Co-op Lab b******! For more info, look at this thread: http://community.us.playstation.com/t5/UNCHARTED-3-Drake-s-Deception/No-Co-op-Lab-Cheers-ND/td-p/383...
UNCHARTED 4: What needs to be done.
http://community.us.playstation.com/t5/UNCHARTED-3-Drake-s-Deception/UNCHARTED-4-What-needs-to-be-done/td-p/41422205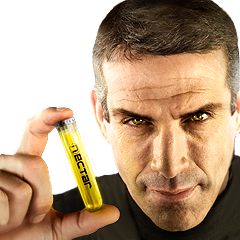 Offline
Re: Uncharted 4 wishlist.
I have the most amazing idea possible for UC4 multiplayer.
Naughty Dog: don't be greedy this time around.
Put up some Dedicated servers.
I'd be playing your game every day if it didn't make me I want to go club a baby seal over lag every time I even look at the collector's edition box I bought.
Please invest a little tiny sliver of those millions of $$ in profits this time around into making your "go-to multiplayer experience" PLAYABLE.
Re: Uncharted 4 wishlist.
@supermoc10 - I really like the botzone idea. As an FN player playing public matches with my clan mates is to easy, but a lot of the time other clans aren't available to scrim. So a botzone to practice strategies in would be a great addition.
Youtube channel: harrisj1616
Twitch: harrisj16
TheStuntDouble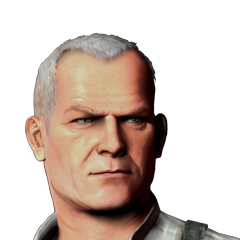 Offline
Re: Uncharted 4 wishlist.
All I want is a better co-op story. Not one story in five chapters. Maybe like UC2, where it's 3 stories. Or, if possible, mix the two. Several stories with several chapters each. In the voting screen, you can opt to "Continue Story" or "Change Story". "Change Story" will put you at the start of a random story.
Raffica user, Hardcore Mode player for life. Don't let it die! Obey Tailgater #1 sedan in GTA Online, too.
Re: Uncharted 4 wishlist.
I agree to every single whish all of you have posted. Even those ideas i didn't miss - now i do
Maybe i failed to see it but one tiny inprovement is still missing:
I'd like to see the number of the current round in coop arena.
In the right down corner you see the number of the remaining enemies below the mode you are playing. There you could place the number.
E.g. Rd 6 / Survival
Sometimes i get messages from friends asking how long the match still takes.
Would be easier to answer, i guess.